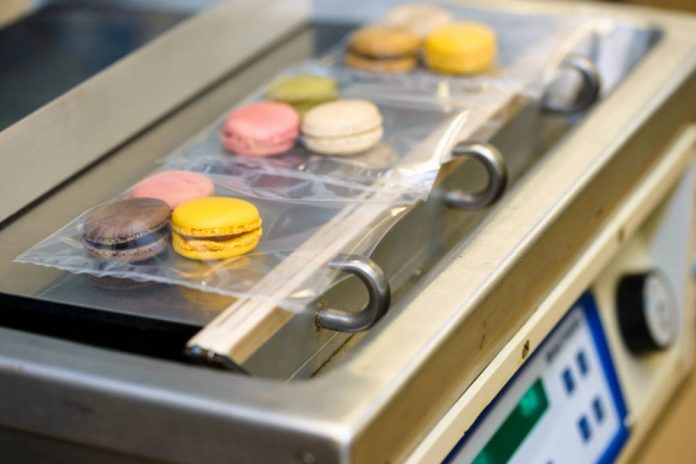 Air Products has launched its Freshline Aroma MAP system for food manufacturers looking to add added depth and appeal to their offerings.
This system vaporises natural aromas – such as essential oils – into the packaging at the same time as the Modified Atmosphere Packaging (MAP) gas, with no additional production steps.
Offering a new, natural way to improve the flavour and aroma of packaged foods, the innovative system helps enhance the customer's sensory experience and could possibly influence future purchase behaviour.
The innovative technology also offers the potential to tackle food waste and reduce costs associated with unnecessary product returns.  Plus, using specific essential oils could lead to an even longer shelf life.
The natural essential oils or aromas that can be injected with the Freshline Aroma MAP system meet the consumer demand for clean label ingredients.
And finally, triggering emotions and memories by using smell in this way helps to support a growing sensory marketing and branding trend within the food industry.
"The packaged food market is growing, along with MAP," said Neil Hansford, industrial cryogenic and food expert at Air Products.
"Using natural solutions to tailor and enhance the customer experience in this space offers manufacturers real opportunities; you could say it's a win-win for all concerned."
The system is incorporated into a manufacturer's existing packaging line and can be used for a range of food products, including processed meat, dried foods and bakery items. It injects a precise and repeatable amount of aroma or essential oils into the gas flow.
The mix of the MAP-gas and vaporised aroma then goes into the packaging machine, inserted in the same way as for standard MAP. The system is also safe, hygienic and complies with all relevant legislation and best practice.