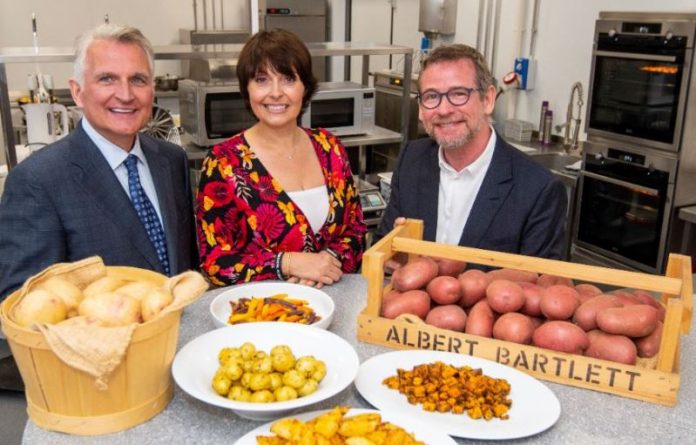 Albert Bartlett, the UK supplier of fresh potatoes, is expanding into the chilled potato products segment with the opening of a new chilled plant at its Airdrie headquarters in September.
The products produced at the new facility will be supplied to major UK retailers and food service companies.
The opening of the new chilled facility, which will create fifty new jobs, is part of Albert Bartlett's vision to become "the world leader in potato processing".
The company moved into the frozen potato market in 2015 with its plant in Norfolk. It will now continue this diversification with a move into the chilled arena.
The potatoes are supplied by the company's own dedicated group of growers.
Earlier this year, the Scottish Government awarded Albert Bartlett a Food Processing, Marketing and Co-operation grant of £4 million. The award contributed to the total investment in the new factory and development kitchen, which will allow the company to introduce new chilled potato products.
Supported also by investment from HSBC, the move represents a major development for the potato producer, which processes a fifth of the fresh potatoes sold in the UK and has operations across the UK and internationally.
"When the plant is operational, it will process 50,000 tonnes of potatoes per year, around 90% of which will be grown in Scotland," said Mark Murray, Managing Director of Albert Bartlett's added value business.
Ronnie Bartlett, chair of the company, added: "Airdrie is at the heart of what we do, and when our new production facility starts operating in September we will be able to meet growing demand for convenient, prepared dishes and deliver a bit of magic for our customer."