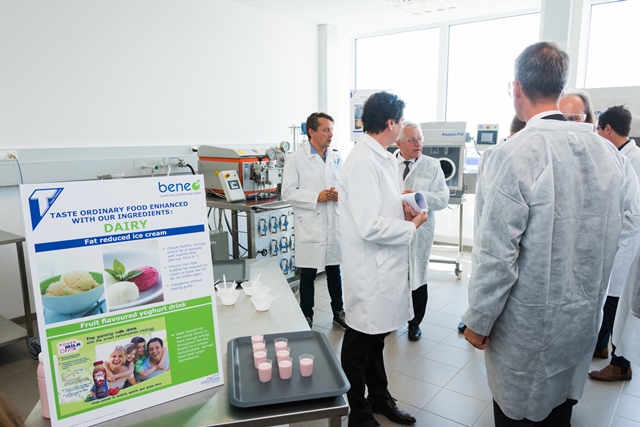 Functional ingredient marker, BENEO, has opened an Application Centre in North America focussed on developing nutritional and technical food applications.
Located in Parsippany, NJ, the new centre focuses on developing advances in its functional ingredients application portfolio and bringing that expertise closer to customers in the North American market.
The 3,000 square foot facility is equipped with state-of-the-art equipment to test formulation aspects of its functional ingredients, including fibre enrichment, sugar or fat replacement, as well as taste and texture improvements.
It features a variety of versatile bench-top scale and pilot scale equipment that can be used alone or in combination, giving BENEO the ability to cover a wide range of applications.
Initially the Centre will focus on bakery applications, dairy and dairy fermented applications, soups, sauces and frozen convenience meals as well as cereal and slab-type nutrition bars and beverages.
Analytical equipment is also included, specifically for the measurement of microscopy, rheology, particle size, pH and freeze-thaw stability – all to assist BENEO in optimising ingredient use in formulations.