Future Food-Tech San Francisco
21st March 2019

-

22nd March 2019

$1995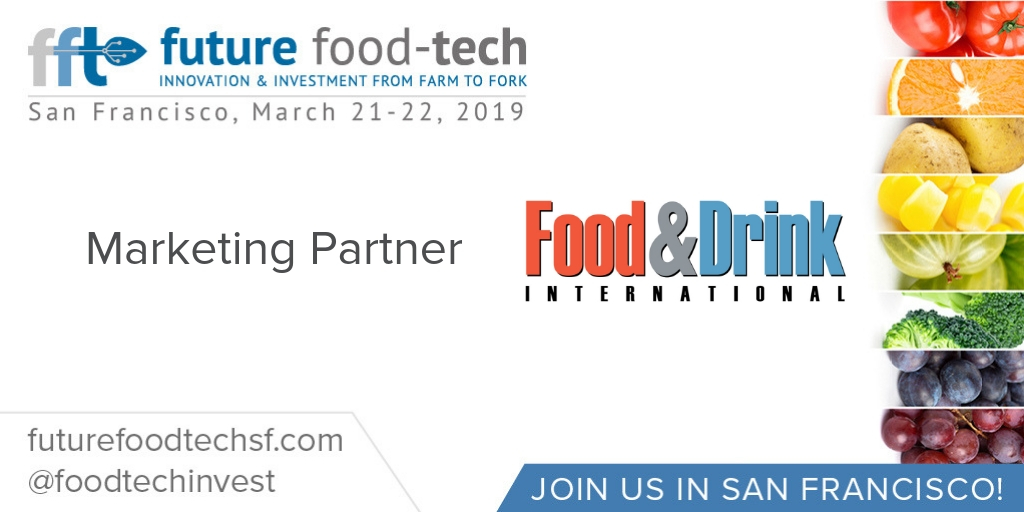 Transformative Collaborations to Revolutionize the Food Ecosystem
The Future Food-Tech Summit is an international networking event, bringing together food brands, entrepreneurs and investors to showcase solutions, share ideas and create new alliances.
The theme for 2019 is Transformative Collaborations to Revolutionize the Food Ecosystem. From personalized nutrition, alternative distribution channels and AI, to plant-based proteins and the role of food in health, our 60-strong speaking faculty will define the most effective routes to market and the collaborative partnerships needed to scale innovation and drive the sector forward.
The ideas are out there, there's no shortage of deal flow, and CPG brands are more agile than ever before through open innovation, internal R&D and corporate venturing. Now is the time for the sector to unite, align strategic priorities and work together to fix the broken food system and deliver the next generation of nutritious, affordable foods to all.
Discount Code: FDI400
This offers $400 off a Future Food-Tech Delegate Pass.