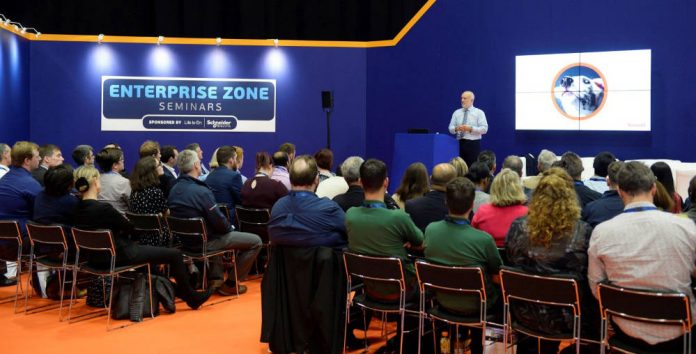 An industry-responsive conference programme devised to focus on some of the key issues facing modern manufacturing has been announced for the PPMA Total Show 2019.
Issues will include Brexit, serialisation and packaging design, as well as tackling the debate surrounding sustainably and the circular economy.
The free-to-attend conference will run over the first two days of the show and offer visitors a focal point for discovery and live debate.
The conference programme includes insightful keynotes courtesy of high-profile and respected industry experts, who will provide information on the latest challenges facing the packaging and processing industry.
Case studies, panel discussions and presentations will provide visitors with real examples of best practice manufacturing and excellence in processing and packaging production, aiming to motivate and inspire visitors to develop their businesses.
Headlining the programme on day one will be a keynote address from Joanna Yarrow, Head of Sustainable & Healthy Living at IKEA, who will be sharing insights from her 20-year career helping to mainstream sustainable living.
Ms Yarrow will look to address the sector's shift toward sustainability and circular consumption, including the evolution of the flatpack as a driver for resource efficiency in terms of materials, transportation, cost reduction and innovations.
The second keynote, taking place on day two, will be held by a veteran observer of the European scene, Peter Conradi – Europe Editor for The Sunday Times.
He will be presenting his views on the political and business climate from the other side of the channel, while forecasting the UK's political and business relationship with the continent and how Brexit could impact on businesses within the packaging and processing industry.
Also on day two, Barry Turner, Plastic and Flexible Packaging Group Director for the British Plastics Federation, will be giving a talk about the challenges in delivering a circular economy for plastics packaging.
During this address, Mr Turner will touch on the benefits of plastics, how to deliver a full circle approach and what challenges plastics will continue to face.
There will then be an opportunity for attendees at the keynote to partake in a Q&A and discuss plastic's presence in the packaging industry.
"The Enterprise Zone is the place to be for visitors who want to learn about the latest topics dominating the packaging and processing industry," says David Harrison, Acting Chief Operating Officer of PPMA Group of Associations.
"It provides the perfect platform for them to take away ideas and inspiration to enhance their own business."
Visit the website to obtain a free visitor back.