Kite Packaging, the employee share-owned packaging company, is attending the Spring Fair at the NEC, Birmingham from 5th to 8th February. They will be situated at stand 3K44 in hall 3 where they will be showcasing an array of packaging products and solutions, sharing their industry expertise and insights with attendees.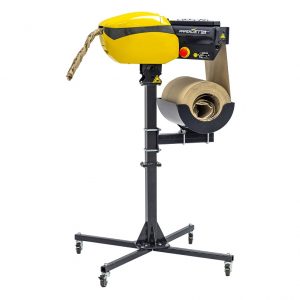 Kite, a company which has been rooted in providing affordable yet effective packaging to businesses throughout the UK whilst being kind to the environment, will be displaying a variety of ecofriendly products. This includes in-the-box protective packaging, such as hivewrap and the automated Paperjet Fit and Mini Air Classic systems, as well as their shipping boxes, including their cost-effective large letter postal boxes and postal boxes range.
Following acquisition of their subsidiary Shredhouse last year, they are also exhibiting a collection of gift packaging products, including a range of tissue and shredded papers.
To discover more about Kite Packaging and the products and services they offer, please visit www.kitepackaging.co.uk.