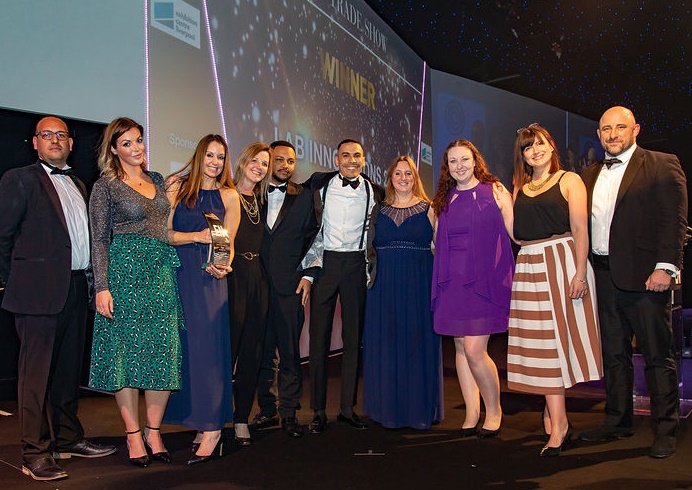 Lab Innovations, the UK's only trade show dedicated to the laboratory industry, has won the prestigious 'Best Trade Show' Exhibition News award.
One of the key awards of the exhibition industry, recognition by the Exhibition News (EN) Awards underscores the quality and value of attending Lab Innovations for visitors and exhibitors alike.
Lab Innovations beat a strong field of 12 shortlisted shows, including the Farnborough International Airshow.
"Winning the EN Award for 'Best Trade Show' is such a huge achievement for Lab Innovations," said Alison Willis, Divisional Director at Easyfairs.
"We have always strived to produce an event that answers the needs of the scientific community and offers a platform for education, networking and discovery.
"The annual growth that Lab Innovations has seen since its launch is testament to the quality of the event."
The show's evident success, achieving significant annual growth in both exhibitor and visitor numbers since launching in 2012, is a key reason for Lab Innovations' receipt of this major award.
Independent research shows a 43% increase in lab managers, 53% increase in lab technicians and 125% rise in procurement managers attending the 2018 show.
Attendee satisfaction scores are also up year-on-year, with 88% of visitors and 89% of exhibitors in 2018 meeting their objectives for attending the event. 80% of visitors and 92% of exhibitors also see Lab Innovations as being important to their business. Exhibitors were demonstrably pleased – 76% immediately rebooked for 2019.
The buzz and broad mix of relevant visitors and exhibitors at Lab Innovations are among the drivers for such remarkable exhibition growth and attendee satisfaction.
Lab Innovations returns to the NEC, Birmingham on 30 & 31 October 2019.