Loma Systems, a global leader in inspection technologies for food quality and safety, will be showcasing its latest technologies at IPPE (International Production & Processing Expo), held at the Georgia World Congress Center, Atlanta, Georgia, on 25-27 Jan 2022. The company is exhibiting on booth #C13409.
IPPE is the world's largest annual display of technology, equipment, supplies and services used in the production and processing of eggs, meat, and poultry and those involved in feed manufacturing.
At the expo, Loma will be displaying both IQ4 Metal Detectors and X5 X-ray Inspection technologies, each being well suited to the Protein Industry for the ultimate protection of critical control points to deliver the highest food quality and safety standards.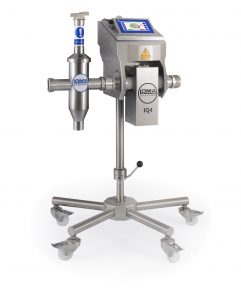 Loma's IQ4 Pipeline is a robust system designed for both Sterile in Place (SIP) and easy strip down cleaning depending on the application, complying to EN1672-2 hygiene standards. This system is designed to be used with pumped and flowing products such as meat slurries, soups, sauces or dairy. Designed to be on a mobile stand with gas strut for height adjustment, the IQ4 Pipeline is built to IP69K rating making it suitable for both high-care and low-care environments.
Also, on display will be a Flex™ conveyor, paired with an IQ4 Metal Detector to provide a fully-functional, adjustable metal detector conveyor system. Offering the latest 7" color touchscreen with an engaging user interface designed to make light work of setting, running and maintaining the IQ4 range whilst minimalizing user errors. Loma's conveyor systems comply with strict international standards such as IFS, BRC and FSMA. They can also be supplied with "Higher Level Compliance" to meet the strictest of Retail Codes of Practice.
For X-ray inspection systems, Loma will have both their X5 Pipeline and their innovative X5 Space Saver on display – the X5 range comes complete with full color touchscreen, multilevel password access storing data logged events for traceability, image optimization, AAT technology and much more.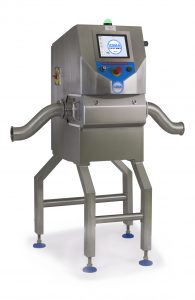 The X5 Pipeline is perfect for inspection of a wide range of pumped and free flowing applications such as poultry, meat, slurries and sauces. The system, which is available with product pipes of 2.5 and 3", is capable of offering excellent detection of a wide range of contaminants including all metals, calcified bone, glass, stone and dense plastics.
The X5 Space Saver offers first-class CCP protection in the smallest footprint possible with a line length of just 1000mm. With a new integrated higher power X-ray generator, the system offers good detection levels on a wide range of hard and soft contaminants within most packaging types, including foil trays or metallized film.
Additionally, IQ4 Metal Detectors are UL® Listed for Safety, providing an unbiased safety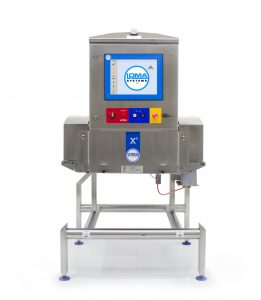 assurance to interested parties in the United States and Canada.
For more information on the innovative and reliable equipment from Loma, stop by booth #C13409 at IPPE in Atlanta on January 25th – 27th.