Macpac is inviting visitors to this month's Packaging Innovations to drop in and see them on Stand D30 at NEC Birmingham between 26-27 February.
The packaging manufacturer is focusing on all companies looking for creativity as well as complete control of their packaging requirements from start to finish.
They are seeking to emphasise that they are far from the usual thermoformer selling standard packaging from a catalogue.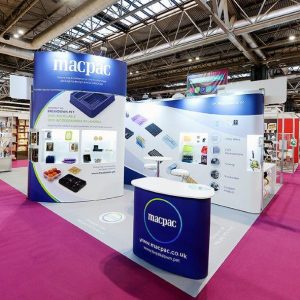 From concept to fulfilment they are recognised as a force for creativity and innovation transforming a customer's idea into packaging reality all under one roof.
The use of highly efficient modern thermoforming machinery allows Macpac increased flexibility over its competitors. All packaging is blended with up to 86% recycled content and is 100% recyclable.
Macpac will be showcasing distinctive, well designed eco-friendly packaging materials such as Breakdown PET a fully recyclable and fast-acting bio-degradable R-PET offering the same characteristics as conventional R-PET but with the ground-breaking benefit of accelerated decomposition within a few years rather than centuries should it ever end up in landfill.
Find out more about Breakdown PET here.