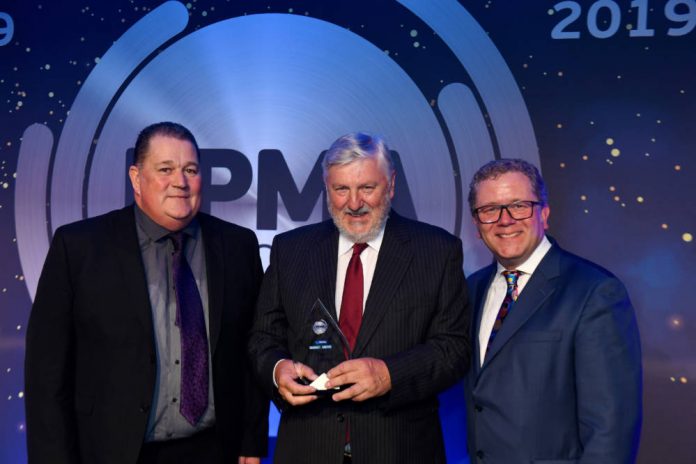 Michel Podevyn, co-Chairman and President of the Clitheroe-based manufacturers of dry ingredients conveying and bulk bag handling equipment, Spiroflow, has been presented with the 'Lifetime Achievement Award' at the PPMA Industry Awards.
The event, which was held at the National Conference Centre in Birmingham, represents a coming together of more than 400 industry professionals and influencers from the world of processing and packaging machinery and recognises the finest examples of innovation, smart manufacturing and entrepreneurship.
During a 45-year career in the industry, Podevyn's leadership is widely recognised as being pioneering and influential. Being an innovator of the 'flexible screw conveyor' and its successful application in the food, chemical and mineral industries, Mr Podevyn is best known for being the driving force behind making his company, Spiroflow, the market-leading global enterprise that it is today.
In a wider context and as an example of his far-reaching influence, Spiroflow was one of the founding members of the UK's leading specialist association for the solids handling and processing industry, SHAPA.
In accepting the award, Mr Podevyn said: "I am delighted to receive this year's Lifetime Achievement Award from the industry. As I near retirement, I have an abundance of wonderful memories from my career at Spiroflow.
"I am incredibly proud of those around me who have helped make this life's challenge such an enjoyable and remarkable journey, in particular the team of both experienced and young engineers who continue to drive the company forward to explore new design methodology and improvements."
Spiroflow designs powder handling systems, including specialised conveyors and bulk bag handling equipment. The company's technical and engineering expertise has led to it developing an international reputation for an unrivalled range of products.