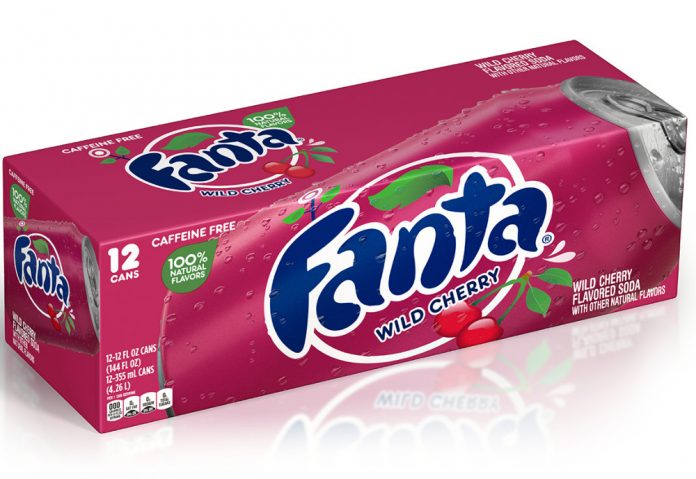 The Coca-Cola Company has added a new flavour to its Fanta range a year after the launch of Fanta Green Apple.
According to the company, the new Fanta Wild Cherry flavour offers a "distinctly tart yet sweet profile".
The new flavour launches in the US southeast, southwest and mid-west and follows the new sweet but tart Sprite Lymonade.
"Cherry is one of our best-selling flavours across the Coca-Cola family of products and a natural fit within our Fanta line-up," said Debra Origel, Associate Brand Manager, Fanta.
"When it came time to launch a new flavour, we knew it had to be Wild Cherry based on the overwhelmingly positive response we received."
As part of the company's commitment to reducing sugar, Fanta Wild Cherry contains less than 11g of sugar per 100ml which Coca-Cola said is "less sugar than other current recipes".