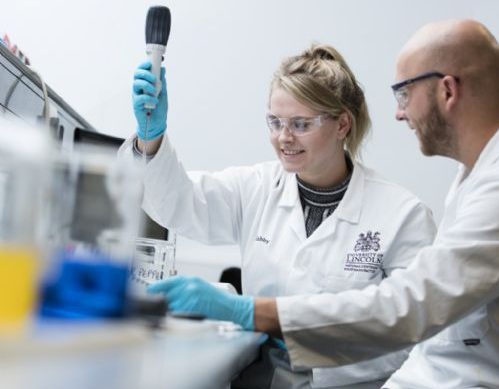 Food and drink manufacturers can access up to £20,000 and specialist advice as part of the new UEZ Fund Programme launched by the University of Lincoln.
Led by the University's National Centre for Food Manufacturing (NCFM) it is aimed at small and medium businesses. The offer includes up to five days of technical services and consultancy, specialist facilities and equipment, skills training for staff, general business development and a variety of short courses.
Businesses can also attend demonstration events showcasing the latest technology in food and drink processing hosted at NCFM, and apply for a capital grant of up to £20,000.
The support is being delivered as part of the creation of University Enterprise Zones (UEZ) across the UK. The University was awarded just under £1 million in September from Research England, part of UK Research and Innovation, to create a UEZ aimed at stimulating the development of small businesses and encouraging them to interact with universities and be innovative in their field.
The aim is to offer SMEs in the sector the opportunity to access scientific and technical support, networking opportunities and innovation facilities.
The NCFM, based in Holbeach in Lincolnshire, is a major research centre for food manufacturing, with services ranging from robotics and automation, to associated sciences, with sector specialists and equipment to help businesses with innovative growth and transformation projects.
David Thorpe, UEZ Fund Programme Manager, said: "The food manufacturing sector is huge, and one that supports thousands of jobs across the UK – and as we move into a digital revolution within the food sector businesses need to be as innovative as possible, and ensure that they are maximising their potential.
"NCFM helps the food manufacturing sector undertake food process and manufacturing trials, analysis and testing, product development, food safety and quality standards plus a wide range of training, to name a few of our expertise.
"The support available through the UEZ Fund Programme will be tailored to match the development needs of the business taking part, and will depend on the specific needs it has to meet its strategy for growth and innovation. This new project will promote the newly developed Food Enterprise Zone (FEZ) in Holbeach in South Lincolnshire and support businesses in their efforts to grow and relocate to its specialist business incubation spaces."