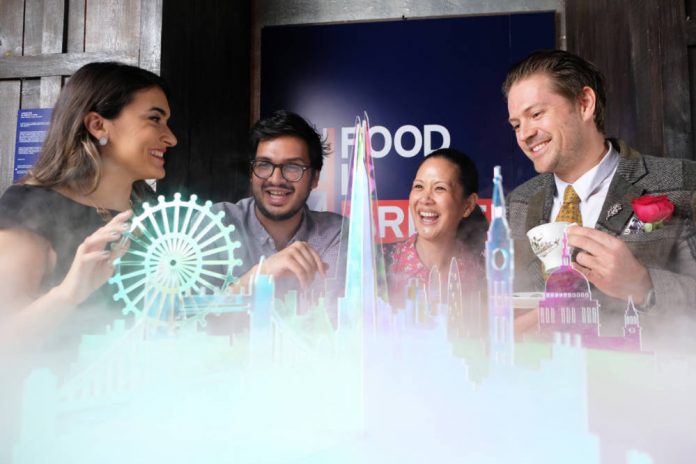 British spirits and sparking wine is taking centre stage in Manhattan this week to mark the city's first British Spirits and Sparkling Wine Week.
Aimed at increasing awareness and driving sales of UK products in New York City, the first British Spirits and Sparkling Wine Week, which runs until 28 October 2018, is designed to inspire buyers, influencers and New Yorkers to try some of the best British brands available in market.
UK-produced food and drink available in New York City will be showcased during the week through immersive events, brand collaborations and the GREAT British Cocktail Competition.
The week-long programme of activity is led by the Department for Environment, Food and Rural Affairs (Defra) and Department of International Trade's (DIT) Food is GREAT campaign, in partnership with the Wine and Spirits Trade Association and industry representatives.
David Rutley, Defra's Food Minister, said: "Our food and drink export success story goes from strength to strength, with UK businesses seeing their products reaching over 200 countries and territories around the world.
"America continues to be a growing market for us and its consumers have an increasing interest in our whiskies, gins and sparkling wines – gin exports alone have risen by £49 million in the last four years.
"This latest event has been a real showcase of some of the outstanding products we have to offer New York, the US – and the world – and I applaud the creativity and innovation of all involved."
Simon Stannard, European and International Affairs Director of the Wine and Spirits Trade Association said: "There's a huge demand for the unique and innovative British spirits that are available in the USA, particularly with gin, which predictions show could increase by 40% in the next five years.
"We're incredibly excited to put our great British brands in the spotlight, building awareness and love for these brands amongst this key audience."
In just ten years, global demand for UK food and drink has grown nearly a third and last year British exports were worth over £22 billion. The Food is GREAT campaign aims to increase this by £2.9 billion by 2020.