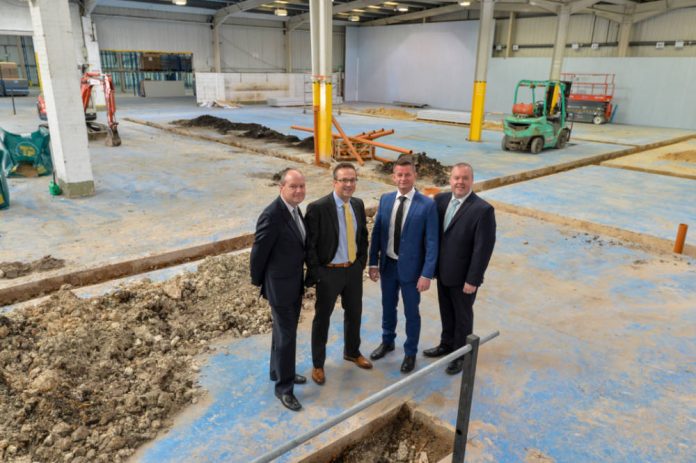 A Grimsby-based seafood supplier has taken charge of a new 40,000 sq ft processing facility after securing an eight-figure cash injection from HSBC UK.
Northcoast Seafoods specialises in importing sustainably-sourced seafood products from around the world.
The new premises, currently under refurbishment in Grimsby, will enable the firm to bring all its UK operations under one roof – including Ambassador Seafoods, a Lincolnshire re-packaging business it acquired in September.
The firm said it also planning to utilise international trade facilities included in the funding package to further increase the importation of raw material.
It currently imports most of its raw products from Asia, North America and Europe, but with strengthened cash-flow it is looking to expand its supplier network globally.
Fridrik Thorsteinsson, Chief Executive of Northcoast Seafoods, said: "Our new site, complete with increased trade facilities, has given us the ability to meet increasing demand from customers in the UK and overseas, without compromising the fantastic quality we've become known for."
Daniel Wilson, HSBC UK's Relationship Director for North Yorkshire and Humber Corporate Banking, added: "Fridrik and his team at Northcoast Seafoods have worked hard to procure seafood to the highest possible standards and they are widely recognised within the sector.
"With this level of focus and drive, we are excited to see what the next stage of development looks like for the business and where it will cast its net next."