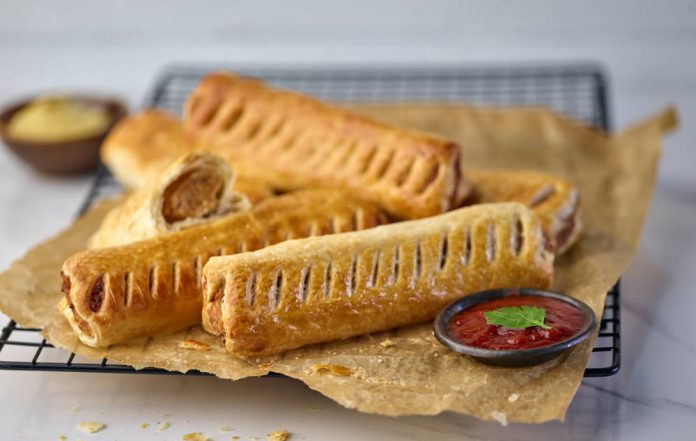 British frozen food distributor, Central Foods, has unveiled an unbaked sausage roll for the foodservice market.
The launch of the KaterVeg! sausage roll comes as surveys continue to show the increase in demand for meat-free items.
Recently the British Takeaway Campaign revealed that orders of vegan takeaways grew by 388% between 2016 and 2018, while figures show that around 600,000 people in the UK are now vegan, 14% of the population considers themselves flexitarian and 22% of meat-eaters regularly enjoys meat substitutes.
The sausage roll is a ready-glazed unbaked sausage roll with a textured soya filling wrapped in puff pastry.
It utilises a recipe specifically developed to be below the government's 2017 salt reduction targets.
"The demand for vegan products has grown exponentially and shows no sign of slowing. In response, we have risen to the challenge and created an ever-growing range of superb, tasty products specifically for food service," said Gordon Lauder, Managing Director of Central Foods.