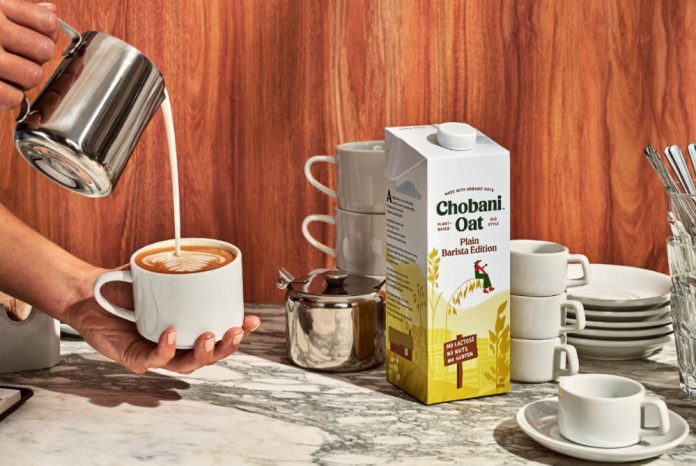 US Greek yoghurt brand, Chobani, has diversified its offering by launching a range of oat-based drinks and cultured oat blends.
Chobani Oat drinks are made from organic oats and have been released in four flavours: plain, vanilla, chocolate and plain extra creamy.
Included in this new line-up is the Chobani Oat Drink Barista Blend which has been specifically designed to behave like steamed whole milk in coffee and tea.
The company's batch-fermented Oat Blend, meanwhile, comes in four flavours – vanilla, strawberry, blueberry pomegranate and peach mandarin – and also includes a variety with textures including almond crumble and granola.
Of course, the company's main offering remains animal lactose, stating the "platform isn't meant to be a replacement for dairy".
With that in mind, the company is also launching four new dairy-based coffee creamers: caramel, sweet cream, hazelnut and vanilla.
Positioned between the two, is the new Greek Yoghurt with Oatmeal.
Hamdi Ulukaya, founder and CEO of Chobani, said: "I always knew our journey from yogurt to becoming a modern food company would be through nutritious, delicious, batch-made products like Chobani Oats, and today they're helping us further deliver on our founding mission of making better food for more people."