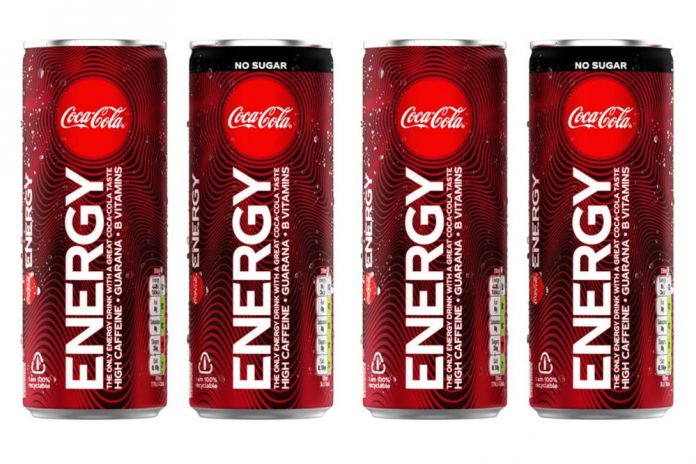 The Coca-Cola Company is rolling out its first energy drink in Europe this month, offering a challenger to Red Bull and Monster.
Debuting in Spain and Hungary, Coca-Cola Energy features caffeine from naturally-derived sources, guarana extracts, B vitamins and no taurine. It will launch alongside a no-sugar, no-calorie option.
"Coca-Cola Energy includes ingredients from naturally-derived sources and a delicious and refreshing taste of Coca-Cola," says Javier Meza, Global Chief Marketing Officer, Sparkling Business, The Coca-Cola Company.
"We kept these two qualities at the heart of how we developed the recipe and are proud to offer it under the Coca-Cola brand, inviting people to try a new and different energy drink that is designed to complement upbeat and busy lives."
A visual identity and marketing campaign will support the launch of Coca-Cola Energy, which is designed primarily for young adults, age 18 to 35.
Meza said there are plans to add other markets in the future.
"We plan to introduce Coca-Cola Energy in additional countries through 2019 and 2020," he said.