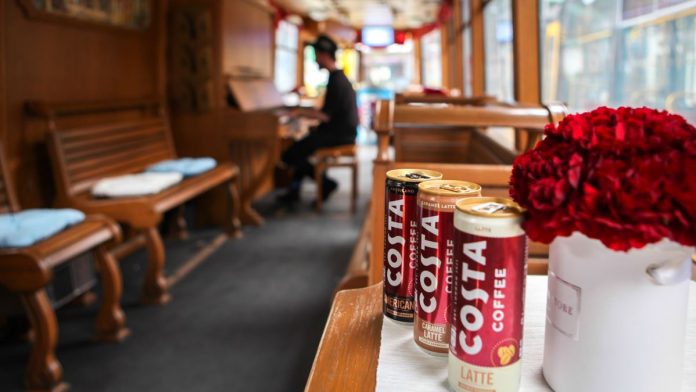 Coca-Cola Hellenic Bottling Company (HBC) is launching Costa Coffee products in markets across Europe next year.
The launch includes Bulgaria, Greece, Hungary, Poland, Romania, Russial and Switzerland.
"This is fantastic news that will build genuine value for our customers and for us," said Coca-Cola HBC CEO Zoran Bogdanovic. "Adding a brand as strong as Costa Coffee to our portfolio will allow us to capture more consumer occasions, to partner even more closely with our customers across all channels and strengthen our ability to address every drinking moment throughout the day.
"Our well-established infrastructure, processes and capabilities around coffee means that we will hit the ground running with this exciting opportunity."
The Coca-Cola Company acquired Costa Coffee in January 2019 and has accelerated the business, focusing on expanding in vending and ready-to-drink products.
Last month, Coca-Cola launched the first Costa Coffee branded beverage since the acquisition.
"We're thrilled to partner with Coca-Cola HBC to bring our great coffee to more consumers," said Jennifer Mann, president of Global Ventures for The Coca-Cola Company.
"This new agreement is another example of how Costa Coffee is helping Coca-Cola become a total beverage company."