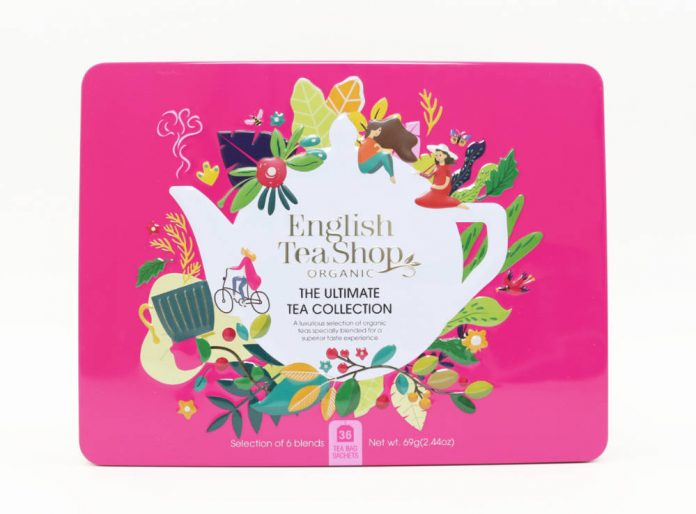 English Tea Shop, a premium speciality tea company, has unveiled a new core range and gift collection in time for the Christmas period.
The range contains organic and hand-picked flavour combinations that, the brand says, deliver a variety of "interesting and refreshing" blends.
Included in the new launch is The Super Goodness Collection Gift Tin which boasts a variety of different flavour combinations, such as White Tea Matcha and Turmeric and Ginger & Lemongrass.
The Ultimate Tea Collection, meanwhile, features six varieties and includes combinations such as Super Berries, Perfect Peppermint and Earl Gray.
Also included is tea from the brand's Core Range, Super Range and Wellness Range.
English Tea Shop uses quality tea leaves and age-old practises to bring Brits tea from the heart of Sir Lanka, working with organic and Fairtrade farmers.