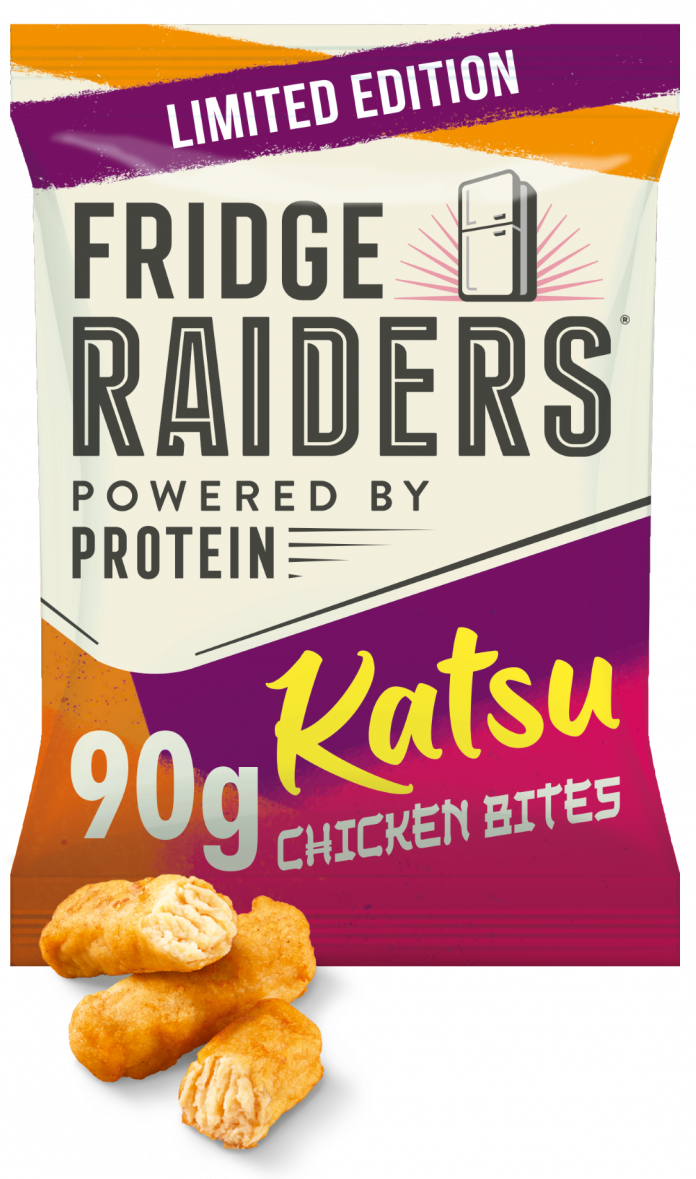 Fridge Raiders, part of Kerry Foods, has launched a limited-edition Katsu Flavoured Chicken Bites as the brand continues to champion snacks of substance.
Chicken Katsu is the first launch in a series of new flavours that form part of the brand's World Flavours range, initially launching exclusively with Asda.
The new flavour will be available from 9 April 2020 and will sit alongside the current Slow Roasted, Southern Style and Smoky BBQ Chicken Bites flavours.
The launch responds to increasing consumer demand for Katsu flavoured products, with the flavour seeing a huge surge in popularity in the UK – 300% growth over the last five years, in fact. Within the ready meals category alone, Chicken Katsu is worth £16.9m RSV – demonstrating a huge opportunity for retailers to tap into.
There has been a clear rise in healthier snacking choices in recent times, with 44% of adults and 56% of 16-34-year olds viewing snacks as a good way to boost their nutritional intake.
The new Fridge Raiders Katsu Flavour Chicken Bites are made with 100% real chicken breast, making them a convenient and nutritious snack that truly delivers on the aromatic cues of spiced Katsu sauce. F
ridge Raiders is committed to championing snacking moments through investment in flavour innovation and delivering great tasting, high quality snacks for all.
Julia May, Brand Manager, Fridge Raiders, said: "We know that Chicken Katsu has proven to be a real hit with consumers, but we haven't seen much of this flavour within the snacking space.
"We're therefore excited to launch our new Katsu Flavoured Chicken Bites into the market so that  our customers can tap into this trend and attract even more shoppers to their snacks offering in-store.
"As with our full range, Katsu Flavoured Chicken Bites are all made with 100% seasoned chicken breast making them a great source of protein – they're the perfect option for shoppers looking for healthier alternatives that still deliver great taste."