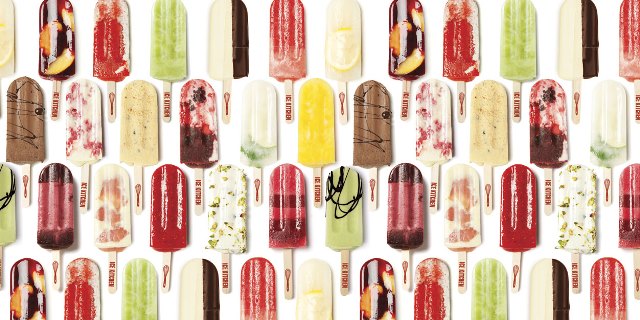 Ice Kitchen, the UK artisan ice lolly brand, is expanding its UK retail strategy following a six-figure investment from Dutch food entrepreneurs.
The brand created a storm when it first launched on London's South Bank in the hot summer of 2013. This resulted in early success with a national listing with the frozen retailer 'COOK', and followed by star appearances on The One Show with Lord Alan Sugar, Radio 4 and James Martin's Home Comforts TV show.
Ice Kitchen has since secured listings across Holland, Finland and Ireland with exports now making up 70% of sales.
This year the gourmet lollies were awarded four Great Taste Awards and from January 2017 The Ice Kitchen is planning a sales push in the UK after securing a six-figure investment from Dutch food entrepreneurs.
Founder Cesar Roden said: "Our mission is to offer an exciting, refreshing and 100% natural alternative and take on the mainstream industrial brands that dominate the 'hand held' ice cream market."
The Ice Kitchen story started in New York when Roden travelled there to help his aunt Nadia, an artist and chef, on what was the first gourmet ice lolly venture in the city. The overwhelming response, and the fact that there was nothing similar in the UK, encouraged him to launch over here.
Transforming a nostalgic classic childhood treat into a gourmet pleasure for adults and children alike, Roden and his team hand make their lollies in their Ice Kitchen in London, using the latest rapid freezing technology. The recipes include classics and twists on classics, as well as exciting creations with surprising flavour combinations.
Ice Kitchen has developed a range of 11 artisan lollies, including whole fruit, dairy and alcoholic lines, using only the finest ingredients and containing nothing artificial. All ingredients are hand blended to create the rich and unique flavours of the ice lollies, with some of the creations having whole pieces of fruit suspended in the middle.
With Claudia Roden – the 'doyenne' of Middle Eastern and Mediterranean cooking and renowned for books such as 'A Book of Middle Eastern Food' – for a grandmother, flavour and fusion are part of Cesar's DNA.
"My grandmother's passion for food has definitely inspired Ice Kitchen's exotic flavour range. Our Rose & Pistachio lolly was inspired by an Egyptian milk pudding she used to make for the family on many occasions. We are proud to bring gourmet ice lollies to the UK on a whole new level," said Roden.
Ice Kitchen is constantly experimenting with new flavours, with the 2017 range including childhood classics (Oranges & Lemons) as well as more exotic, unusual boozy creations such as Earl Grey, Peach & Hibiscus and Mojito Poptail.