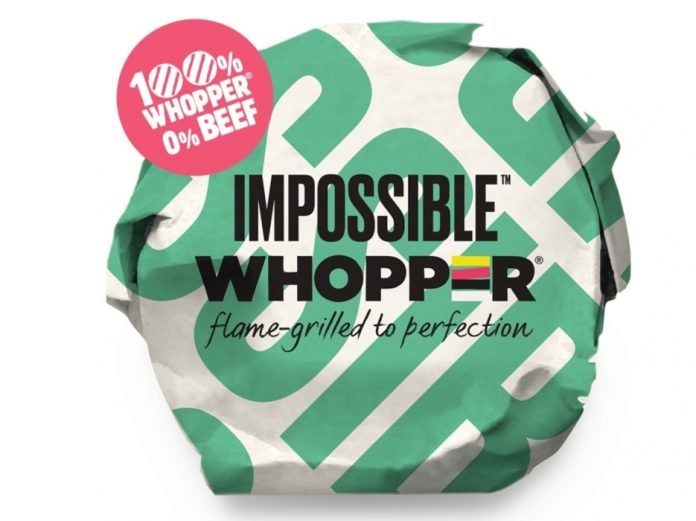 The plant-based Impossible Burger is being rolled out to Burger King restaurants across the US following a trial earlier this year.
From next week, the Impossible Whopper will be available in 7,000 US Burger King outlets for a limited period ending September.
"Since we first launched our market tests in St. Louis in April, and later in six other markets across the country, we've heard great feedback…" said Chris Finazzo, President, North America, Burger King Corporation.
"Starting next week, guests across the country will be able to try this this plant-based, flame-grilled sandwich which is true to the original Whopper sandwich that our guests know and love."
The meat-free Whopper features a flame-grilled patty made from plants topped with freshly sliced tomatoes and onions, crisp lettuce, creamy mayonnaise, ketchup and zesty pickles on a toasted sesame seed bun.