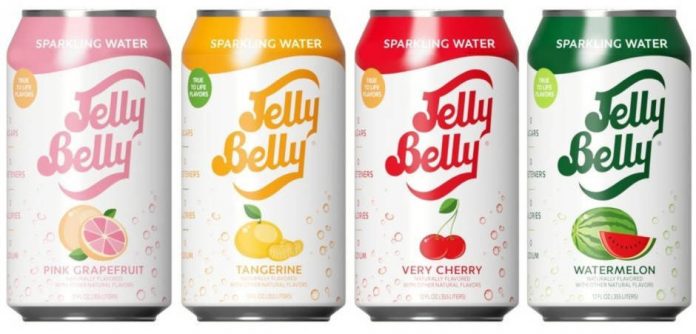 A series of newly launched sparkling waters has captured the flavour of Jelly Belly jellybeans in a can for the first time.
Under a new licensing agreement, Joffer Beverage Company has launched Jelly Belly Sparkling Water in eight flavours including pina colada, orange sherbet and French vanilla.
The range is made from carbonated water and natural flavours with zero sugar, calories and sweeteners.
The company said that more flavour options will be developed as the brand grows. There are currently more than 100 Jelly Belly flavours.
The sparkling water has launched in Hy-Vee stores across eight Midwestern states with online launch in the pipeline.