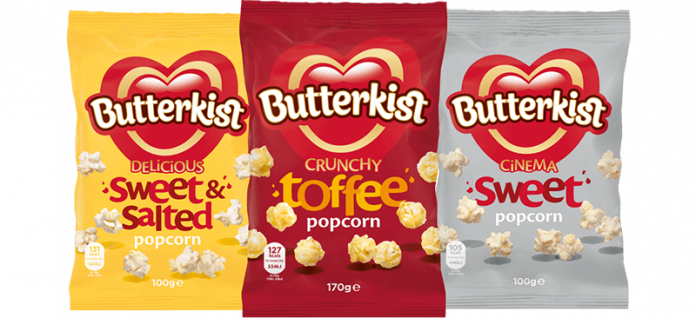 KP Snacks is investing £2 million in its Butterkist brand with a marketing push targeting the double digit growth in home snacking.
The campaign will utilise a TV advert as well as out of home opportunities running throughout October and November aimed at attracting old and new customer.
In particular, KP Snacks is keen to position Butterkist as a go-to treat during the final quarter of the year – a core period for 'Big Night In' occasions.
45% of consumers say snacks are a must-have for an evening in, making a dedicated Big Night In fixture essential for retailers wanting to drive sales in the run-up to Christmas.
"We know popcorn has the ability to be one of the most incremental segments of crisps, snacks and nuts (CSN) as it is often an additional purchase," said Kevin McNair, Marketing Director at KP Snacks.
"This campaign aims to position Butterkist at the top of consumer's minds so they are reminded of this tasty snacking option and choose to purchase Butterkist as part of their shop, driving both the popcorn and overall CSN Category."