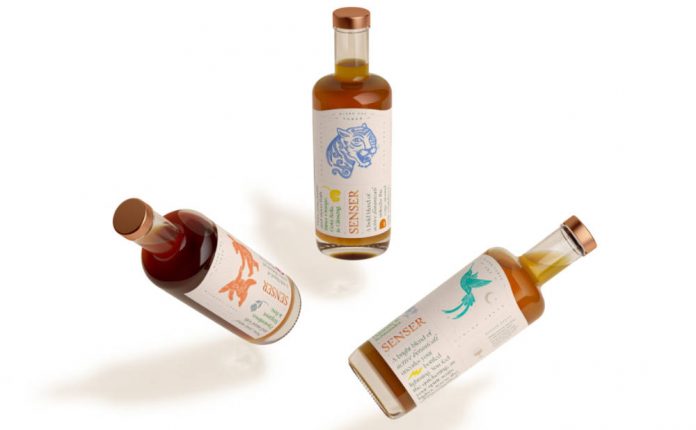 Senser has launched a collection of alcohol-free spirits botanically brewed to shift the drinker's moods as demand for no and low alcohol beverages increases.
Designed to be used like a standard spirit, Senser's alcohol free plant spirits can be enjoyed neat, on ice, mixed with tonic water or within mixology.
Each 50ml serve of Senser is a carefully curated blend of botanical ingredients delivering a mood-enhancing and empowering alcohol alternative inviting you to get 'planted'.
The initial range sees 3 SKU's which serve the three fundamental human states and the identified reasons that people reach for alcohol: Power, Love and Joy.
Senser has crafted plant blends that look to enhance these attributes naturally. Power settles the nervous system and rouses the body's vitality; Love soothes the heart and arouses sensuality whilst Joy activates energy and uplifts the spirit.
A unique proprietary series of production methods are employed to maintain and preserve the plants 'functional compounds and nutrients which are blended for flavour and effect.
Founder Vanessa Jacoby said: "With the official launch of Senser, I am delighted to offer a new conscious way to socialise; whilst alcohol has long been a ritual to anaesthetise both the mind and body, our range of spirits have been designed to offer a natural high, enhancing your mood and allowing for you to be present with none of the side effects and ensuing hangover."