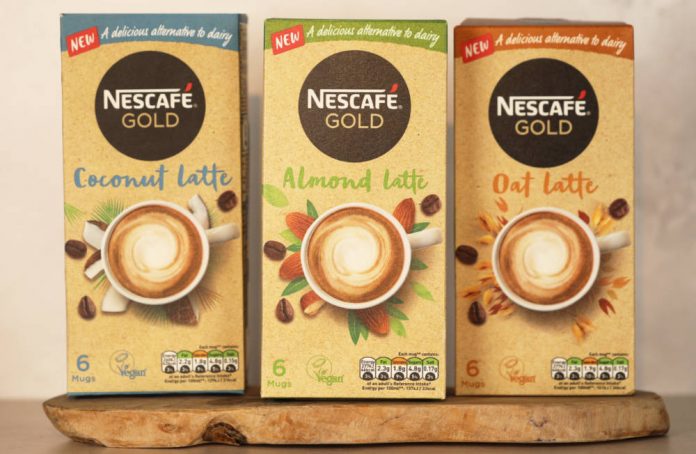 Nestlé has launched what it claims is the world's first plant-based latte soluble coffee mixes under its Nescafé Gold brand.
The Vegan Society certified coffees will be introduced in the UK and will come in three varieties – almond, oat and coconut.
The coffees will be exclusively available from Tesco until February 2020, after which they will roll out to other retailers across the UK.
After the initial UK and Ireland launch, the coffees will be introduced to several markets across Asia, Europe, Latin America and Oceania.
The new launch is part of Nestlé's strategy to meet the growing consumer demand for plant-based and non-dairy products.
"We are quick to spot and embrace fast moving coffee trends and tastes in this highly competitive and innovative market," said Neil Stephens, Head of the Nescafé business in the UK and Ireland.
"Our new plant based vegan latte mixes are the latest in a long list of innovations to bring new and exciting sensory experiences to our loyal Nescafé consumers."