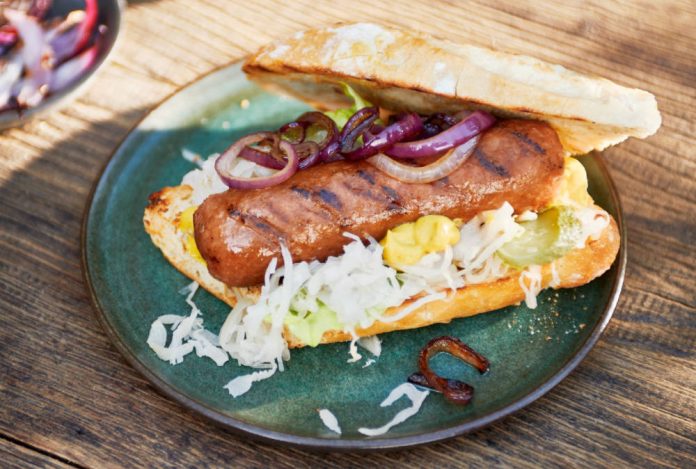 Nestlé is launching plant-based sausages in both Europe and the US that have been specifically designed to mimic real meat and cook on a barbecue.
The soy-based Garden Gourmet Incredible Sausage will be available in Bratwurst and Chorizo styles in Europe from March 11. Versions for restaurants and foodservice will be available to out-of-home customers shortly after, the company said.
In the US, the Sweet Earth Sausage made from pea protein hits shelves in April in three varieties: Habanero Cheddar, Asian Ginger Scallion and Chik'n Apple. Nestlé said there will also be a version for food service.
The company will also launch a range of plant-based deli meats, which will be available in the US both in retail cases and from the deli counter.
"After the huge success of our plant-based burgers and grounds, we're now adding another favourite. These plant-based sausages really deliver on flavour and texture," said Wayne England, head of Nestlé's food business.
"Their juiciness and firm bite means you can cook and enjoy them any way you like, including grilling, roasting or pan-frying."