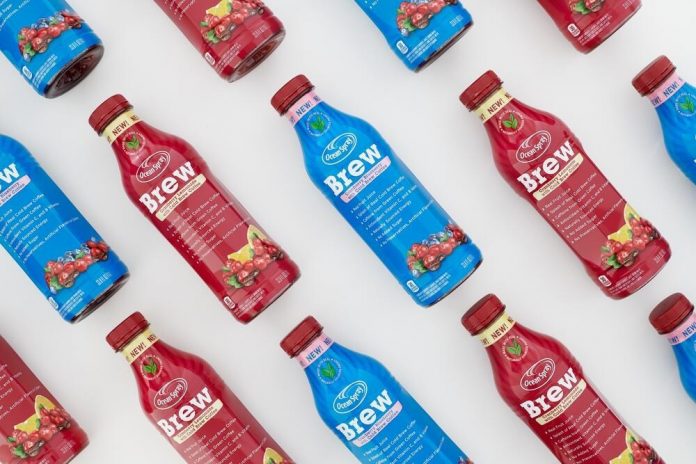 A new hybrid beverage combining real fruit juice and cold brew coffee has been launched by Ocean Spray Cranberries.
Ocean Spray Brew sees the near ninety-year-old company move into the coffee category for the first time.
Launching in two flavours – Cranberry Lemonade with Cold Brew Coffee & Cranberry Blueberry with Cold Brew Coffee – the beverage boasts 100% Colombian coffee.
As well as delivering a caffeine hit, the range contains vitamin C and B with no added sugar, no preservatives and no artificial colours or flavours.
"We're bringing together the benefits of both health and energy in a delicious and innovative way," said Rizal Hamdallah, Chief Global Innovation Officer at Ocean Spray.
"Brew is another example of Ocean Spray's commitment to accelerate innovation and focus on building a health and wellness portfolio as part of our farmer-owned cooperative's transformation."
Ocean Spray Brew will be on-shelf across the US this month in Target, Stop & Shop, Shaw's, Albertsons, Vons, and Safeway, and will continue to expand to more stores throughout the year.