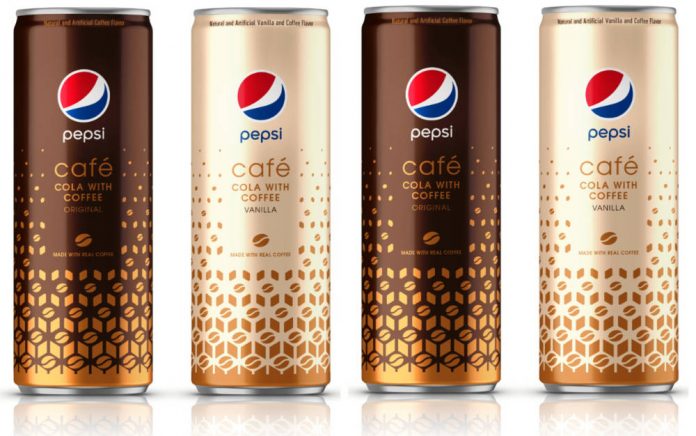 Pepsico is combining coffee and cola into one can with a new beverage set to launch in the US market in April.
Pepsi Café blends together arabica coffee with coffee and will comprise two flavours – Original and Vanilla.
Positioned as a challenger in the energy drinks market, it will have "nearly double" the amount of caffeine of a regular Pepsi.
The range will be available in 12oz slim cans, targeting busy consumers who want an energy hit on-the-go.
"We know that the consumers today are looking for products that meet the needs of energy, indulgence, and refreshment during that afternoon pick-me-up occasion.  At Pepsi, we've known the potential of blending cola and coffee for years and after striking the perfect balance, we cannot wait to introduce Pepsi Café to the US next year," said Todd Kaplan, VP of Marketing, Pepsi.
"We are confident that cola fans, iced coffee drinkers and anyone in need of an extra caffeine boost will love the unexpected flavour medley of roasted coffee infused into the refreshing, crisp flavour of Pepsi."
Pepsi Café is not the brand's first time launching in the cola and coffee space having entered the category back in 1996 with the launch of Pepsi Kona.