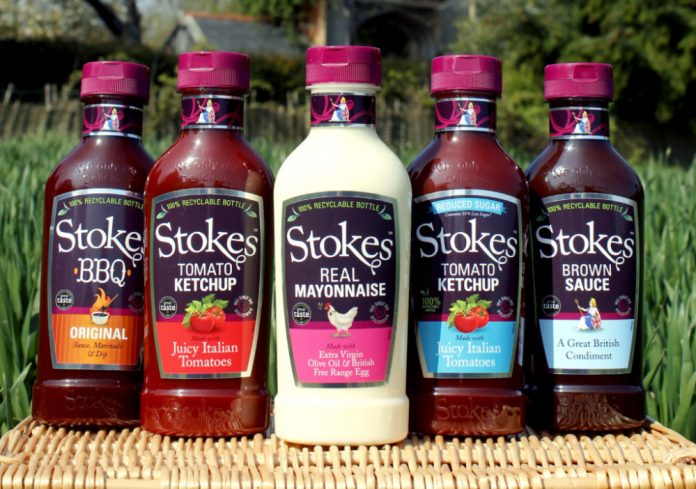 Stokes Sauces, the quality condiment producer from Suffolk, is taking on the big brands in the sector with its squeezy range and is releasing its famous Tomato Ketchup, Real Mayonnaise, Original Barbecue Sauce, Brown Sauce and brand-new Reduced Sugar Ketchup in 'squeezy' recyclable PET plastic bottles.
Stokes is renowned for its 'real food' sauces and its belief that its high quality, delicious condiments can truly enhance meals. The company prides itself on only using the best ingredients in its sauces, such as 200g of juicy, sun-ripened Italian tomatoes for every 100g of Tomato Ketchup, or British free-range eggs and luxurious Greek extra virgin olive oil in its mayonnaise.
Stokes will use the same recipe in its squeezy bottles as it does in its iconic glass bottles and the whole range has been designed with ease-of-use and families in mind; the bespoke bottles have been made especially for Stokes and are easier to handle than those used by larger brands.