Thames Water is releasing a special edition beer partly inspired by its river namesake to help raise funds for water projects in Africa.
The water services company has teamed up by London-based craft brewery, Moncada Brewery, to launch HOPS₂O.
The London pale ale is one of 250 small batch beers released as part of the Brewgooder Global Gathering campaign to raise money for water projects in Africa.
The beer, named by Thames Water Training Manager, Grant Edwards, goes on sale next week ahead of World Water Day (22 March).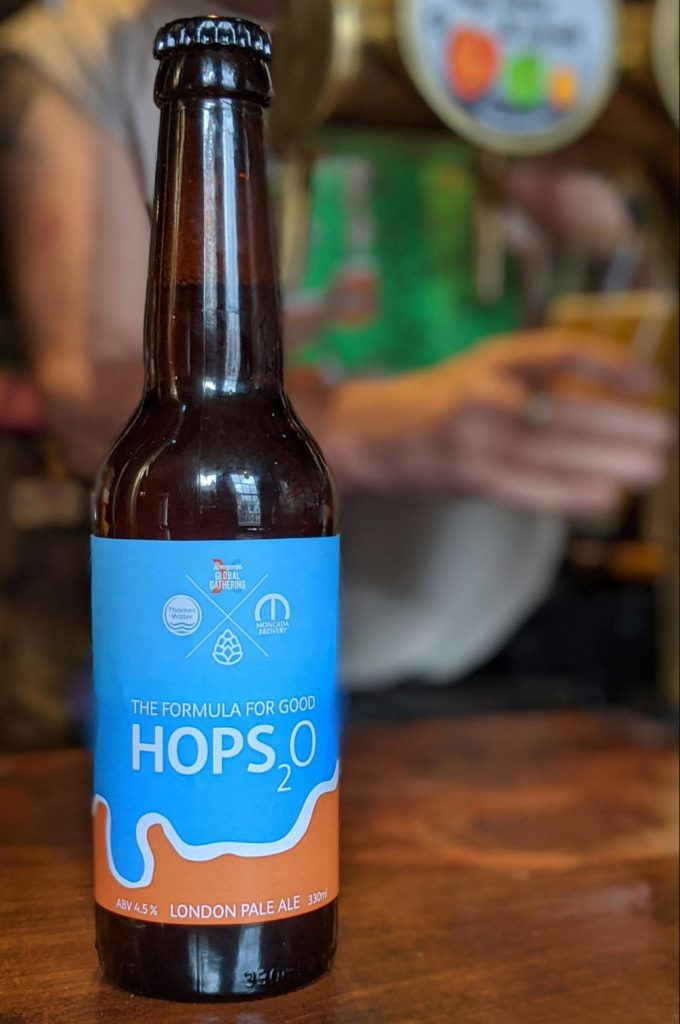 All profits will help support more than 130 projects in Malawi, including well rehabilitations, new boreholes and sanitation systems.
The packaging design for each collaborative beer has been inspired by the theme 'water' and designed by each individual brewery using Brewgooder's two distinct colours – orange to represent beer and blue to represent water.
The 'HOPS₂O' design takes inspiration from the River Thames and will be available in pubs across London, in selected pubs further afield, including Brewdog, from Moncada's Tap Room Bar in Dollis Hill and specialist bottle shops.
"Water is often overlooked as an ingredient in the brewing process, gaining less attention than the malt or hops, and yet it is paramount in developing the character and taste of the beer," said Nigel Tarn, Manager of Moncada Brewery.
"We're lucky here to have quality water in such abundance, when in countries such as Malawi fresh drinking water is dangerously unavailable."