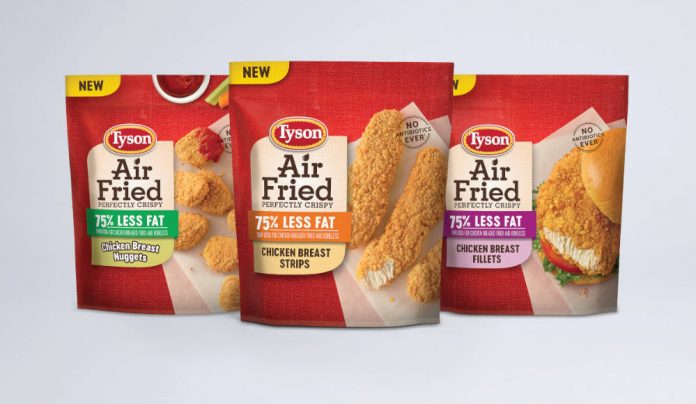 Tyson Foods has launched a "first of its kind" range of air fried chicken in the US aimed at offering consumers a lower fat alternative.
The range, which the company said contains no antibiotics, comes in three varieties: Breast Strips; Breast Fillets, and Nuggets.
"The first of its kind, fully-cooked Tyson Air Fried Chicken was created with both taste and convenience in mind," said Colleen Hall, Director of Marketing for the Tyson Brand.
"We air fry it for you, so just heat it in the oven for an easy dinner or snack the whole family can enjoy."
At-home air frying is trending, with nearly 10 million air fryers sold in the US between May 2017 and March 2019, according to market research firm NPD GROUP.