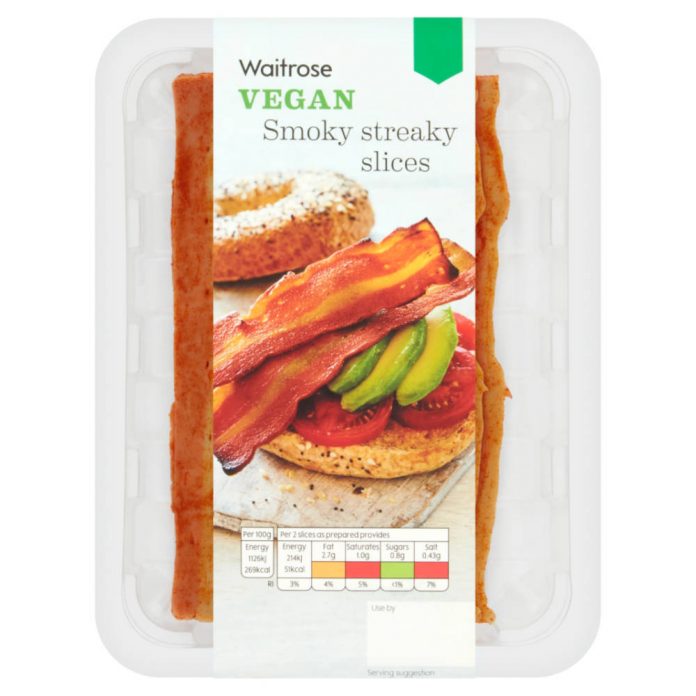 Waitrose has become the first supermarket in the UK to launch an own-label vegan bacon alternative to meet rising consumer demand.
Cured in maple syrup and made of seitan, the bacon strips possess a "rich, smoky and earthy flavour".
The supermarket describes that as "great for a vegan fry-up or in an alternative facon sandwich".
"Our vegan bacon strips have been carefully smoked to get a deep rich flavour and the spices used with the seitan makes them perfect for frying," said Simona Cohen-Vida, Vegan Product Developer at Waitrose & Partners.
"Try them in a sandwich with lashings of tomato sauce or pop them on top of your favourite vegan burger for the ultimate Friday night feast."
Other new additions to the vegan range include a Mushroom & Roasted Garlic Ravioli as well as a three new ready meals.