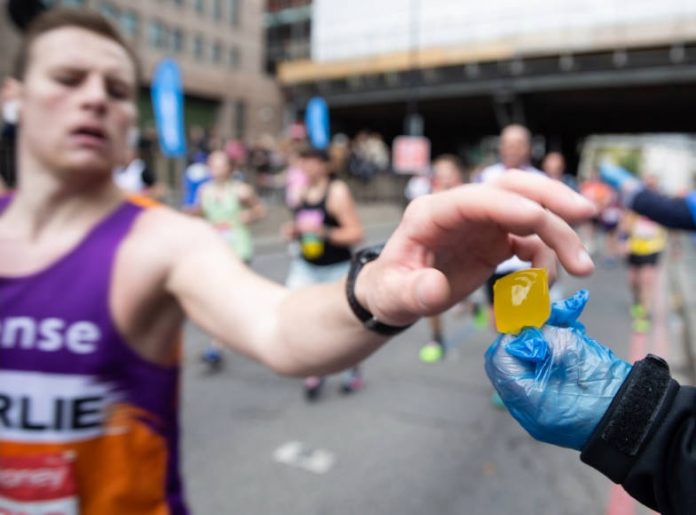 Government funding will enable a collaboration between Lucozade Ribena Suntory and sustainable packaging start-up, Notpla, to roll out edible, plastic-free packaging on the high street.
The funding from Innovate UK – the nation's innovation agency – will enable Notpla to focus on perfecting the technology behind Oohos.
The aim is to create a machine that could manufacture up to 3,000 Oohos a day with drinks like Lucozade sport.
The capsules are made entirely from seaweed extract and a material called Notpla to deliver drinks under 100ml in a plastic-free form. The capsules biodegrade in four to six weeks.
They were trialled during the 2019 London Marathon where they successfully demonstrated as a sustainable on-the-go packaging option.
Oohos offer Lucozade Ribena Suntory a completely new and innovative way to deliver on-the-go servings of Lucozade Sport to consumers," said Michelle Norman, Director of External Affairs and Sustainability at Lucozade Ribena Suntory.
"With Government backing, we are excited to see how Oohos can be rolled out and made more widely available."