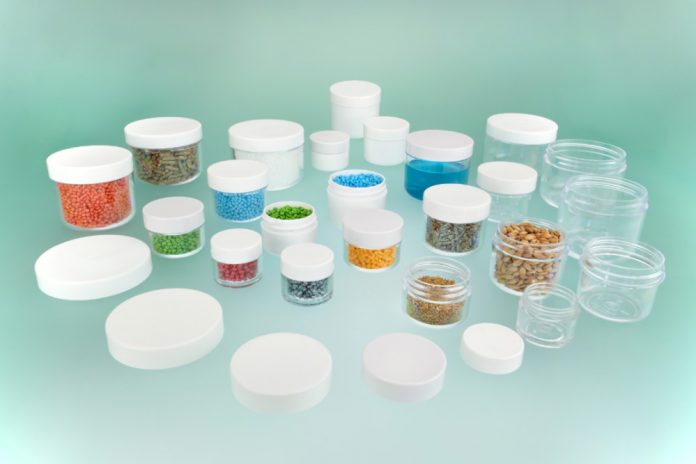 Measom Freer manufacture and stock jars in sizes ranging from 10ml to 150ml.
The 10ml jar is available in thick walled fully recyclable SAN with colours to order and the 25, 50, 100 & 150ml are available in thick/ thin walled clear food grade fully recyclable polystyrene with SAN and colours to order, matching jar caps are also stocked.
These prestige jars are designed to have an appealing shape which is easy to handle. They have a glass-like appearance with the advantage of being light in weight and shatter resistant. Ideal for confectionary, supplements, dried snacks and condiments, please ask for samples to test your products with.