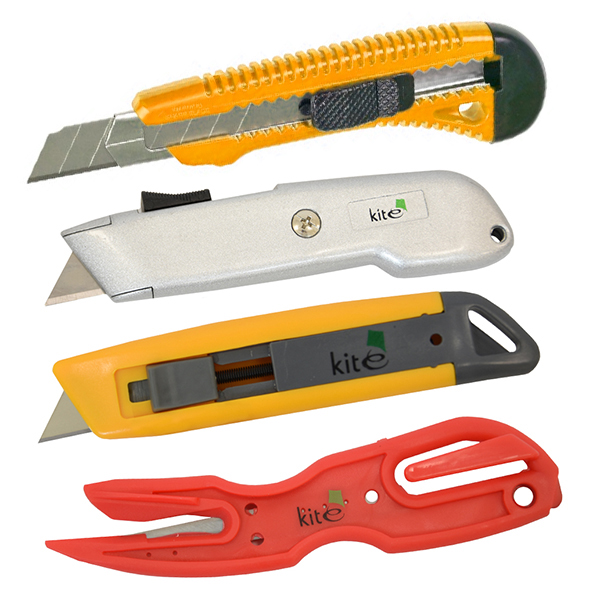 Kite Packaging has launched a new range of industrial knives and cutters that ensure safe precision in the warehouse.
With a large range of options to choose from, these heavy-duty products are built to be strong and durable to suit a wide range of applications, particularly within the industrial and warehousing industries.
The knives are available as auto-retractable as well as manual – which come with 8 spare blades inside, meaning the user simply snaps of the existing one to release a new one, ensuring the knives can be used time and time again.
Kite's safety box cutter is an extremely simple yet effective product. Designed with safety in mind it has a cover cap to contain the hook blade meaning it is never exposed and the moulded handle is designed to fit comfortably in the user's hand to improve grip and stability. It works effortlessly through stretch film, polythene, plastic strapping and bubble wrap.