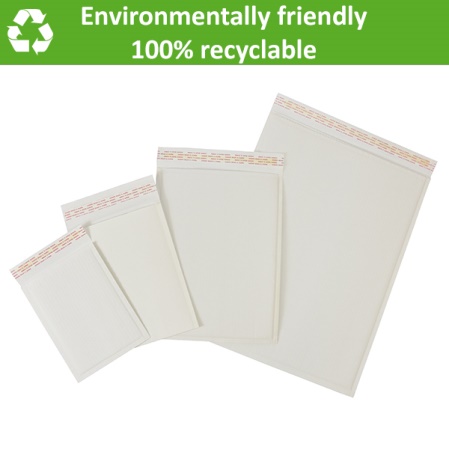 Packaging technologists at Kite Packaging have introduced their new paper padded envelopes, an environmentally-friendly alternative to traditional bubble lined envelopes.
These new additions to the Kite website are a reliable way of getting smaller products to their targeted destination.
With the envelopes' simple yet effective corrugated fluting acting as a layer of cushioning in transit, it removes the need for internal plastic lining like in a bubble lined envelope.
They are the ideal solution for businesses requiring a padded envelope that is not bubble lined in order to cut down on plastic.
Kite's new envelopes are 100% recyclable and each of the five available sizes adheres to Royal Mail's PiP guidelines.