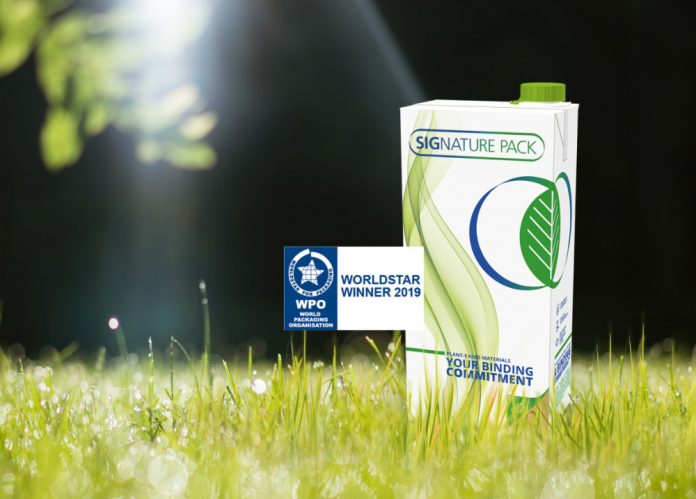 SIGNATURE PACK from SIG, the world's first aseptic carton pack 100 % linked to plant-based renewable materials, has won in the category 'Packaging Materials and Components' at the prestigious WorldStar Packaging Awards.
Held by the WPO (World Packaging Organisation), the renowned awards are judged by a distinguished panel of international WPO representatives, plus an International Packaging Press Organisation member.
One of the key attributes that elevated SIGNATURE PACK to the top of the judge's shortlist was the use of tall oil – a by-product of paper production – as the bio-based feedstock going into the polymers via mass balancing, as it doesn't affect staple food crops. To ensure the integrity of this process, the mass balancing is certified through internationally recognised third-parties.
Ace Fung, Global Product Manager at SIG, received the WorldStar Packaging Award on behalf of SIG. He said: "SIGNATURE PACK is a drive for a more sustainable future in the global packaging industry."