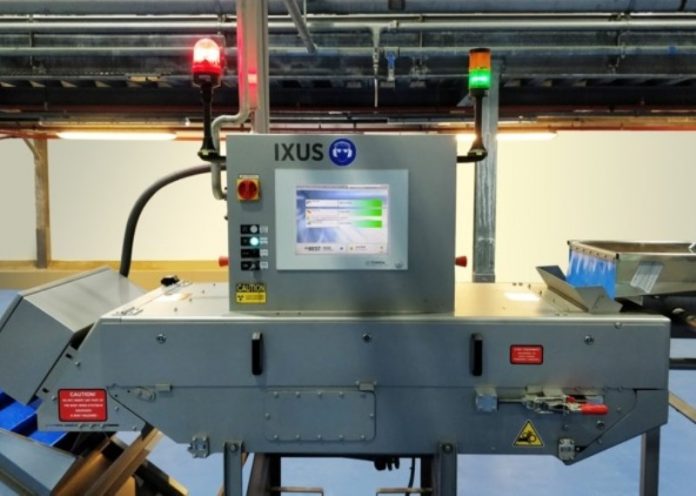 UK ingredients supplier, Petrow Food Group, has expanded its production output and efficiency having invested £850,000 in a new fruit processing line.
The new technology, which Petrow describes as a "high-tech nerve centre", pools x-ray, flame unit, laser and throat metal detector in one packing unit. Specifically, it identitfies and removes foreign bodies such as pits, stones, glass etc.
The line for processing dates and other dried fruits was installed in Petrow's Haverhill production facility in Suffolk and takes automation and enhanced safety to new levels, the company said.
The brief was to twin improved speed and productivity with increased sensitivity and automation to enable Petrow customers to meet ever-more stringent demands from retailers and consumers for quality and food safety.
Petrow said this equipment ticks every box on production and safety, while speed and efficiency improvements will help customers grow their markets.
Managing Director Ian Tatchell said: "This complete processing line assures outstanding ease and reliability of operation to throw open more opportunities for customers.
"Automation maximises production efficiency while advanced quality control offers the safety, quality and throughput to take performance and competitiveness to the highest levels."
The complete processing line boasts automatic unblocker and vibrating belts to smooth out clumps of dates or fruit. A macerator meanwhile removes pits before a flame unit rids the fruit of hairs. X-ray technology detects foreign bodies, specifically metal, ceramic and glass, while a throat metal detector optimizes much higher sensitivity for the processing of bulk products.
Fruit is chopped and passed through a large tumbler, where it is powdered with rice flour to avoid further clumping. The fruit is then sorted to ensure it is the exact size specified by the customer, before the final range of high-tech capabilities swings into action, automatically weighing, filling and packaging the fruit in precise volumes according to customer stipulations.