Today, the food and beverage sector is responsible for approximately 30% of global energy use and 20% of all greenhouse gas emissions. Just like in every other industry, consumers and governments are calling on the food and beverage sector to reduce its environmental impact.
This drive for efficiency is in line with the sector's interests. ABB's 2022 Energy Efficiency Survey of over 2,000 businesses found that 90% fear that energy costs are a threat to profitability. To earn the business of modern consumers and meet tightening regulation, food and beverage businesses must operate as efficiently as possible.
Electric motors are at the heart of almost all machinery, especially in the food and beverage sector – from conveyor belts to extruders, mixers, pumps, and more. Wherever a motor is used, there is an opportunity to improve energy efficiency.
Motors powering the future
One way to improve efficiency is to replace the motors with more efficient models. In Europe, China and many other countries, an electric motor's efficiency is described by its International Efficiency (IE) class. Each increase in class, such as from IE1 to IE2, represents a 20% decrease in losses. Today, new industrial motors in Europe must be IE3 or higher, and IE4 will become the minimum standard for new installations in July 2023.
The highest energy class on the market is IE5 "ultra-premium," motors which uses synchronous reluctance motor (SynRM) technology. Replacing IE3 motors with SynRM IE5 models, which are designed to operate with variable speed drives (VSDs), reduces energy losses by 40%, resulting in lower total energy consumption and CO2 emissions.
In addition to efficiency, SynRM technology also offers a range of benefits, including being quieter, more reliable, and generating lower temperatures than other motors. Their precise speed control, meanwhile, is ideal for creating consistent food and beverage products.
Motors and drives: a perfect pairing
Operators can further improve energy efficiency by pairing high efficiency motors with VSDs. Without a drive, a motor runs constantly at full speed. To adjust the downstream flow, operators often use throttling mechanisms like valves. However, this is like using the brakes and accelerator in a vehicle at the same time – it's a waste of energy.
In comparison, VSDs adjust the speed of the motor, enabling the operator to slow it down or speed it up depending on the demand. The motor uses less power whenever it is not running at full speed, and even a slight adjustment in speed can significantly reduce electricity use. Slowing the motor by just 20% can cut electricity use by as much as half. Being able to vary the speed and torque also reduces wear and tear on the motor and the machinery it powers. This extends the system's lifetime and reduces the total expenditure of the facility.
Drives also provide significant safety benefits. For example, ABB drives' safe torque off (STO) feature brings a machine safely into a no-torque state and prevents it from starting accidentally. This function enables the safe cleaning and mechanical maintenance of machinery.
Why upgrade?
A VSD delivers average energy savings of approximately 25%. When combined with a SynRM motor, further savings of up to 10% are possible over a conventional motor and drive. This means that the upgrade often pays for itself in electrical cost savings in under a year.
Additionally, both motors and drives are frequently drop-in replacements for existing solutions. VSD units come in various compact, easy-to-install form factors, ideal for both wall-mounted and cabinet-built drives and drive modules.
Efficiency is sweet
When Egyptian beet sugar producer Canal Sugar decided to construct a new processing facility near the city of Minya, energy efficiency was a priority. The design called for an ABB ACS880 multidrive and 15 IE4 permanent magnet motors as well as a transformer and cabling.
The result is that the batch centrifuges operate efficiently across a range of speeds while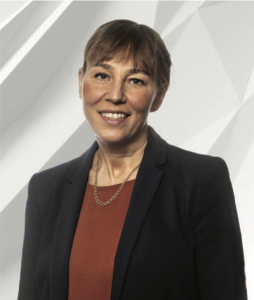 maintaining a high-power factor of 0.97. The technology has enabled Canal to cut the power required to produce a tonne of sugar by 25% compared with existing facilities.
Embracing efficiency is good for everyone
The food and beverage sector stands to benefit immensely from improving the energy efficiency of its machines. There are direct savings in terms of lower electrical costs, additional benefits in terms of increased precision and safety, and reputational benefits to reducing CO2 emissions. Overall, investing in energy efficiency is a clear win for businesses in the food and beverage sector.