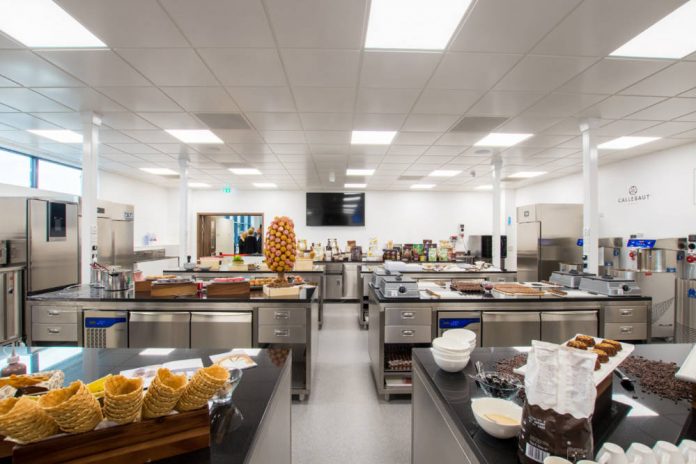 Swiss chocolate manufacturer, Barry Callebaut, has inaugurated its new Chocolate Academy Centre in the UK.
The revamped centre in Banbury, Oxfordshire will provide customers, global and local food manufacturers, as well as artisans and professional chocolatiers, with improved facilities and support for training.
In addition, the Chocolate Academy is a hub for exploring and innovating on the latest trends, techniques and recipes in chocolate.
It is part of a network of twenty-three Chocolate Academy Centres around the globe where artisans and professionals who want to improve their skills in chocolate and learn about new trends, techniques, and recipes are trained.
"The UK is a huge growth market, bursting with opportunity," said Richard Terme, Barry Callebaut's UK General Manager.
"The inauguration of this new Chocolate Academy Centre in Banbury marks yet another milestone in our successful growth story in the UK and over the next years, we will continue to invest in our business and strengthen our collaboration with food manufacturing and artisanal customers in the UK."