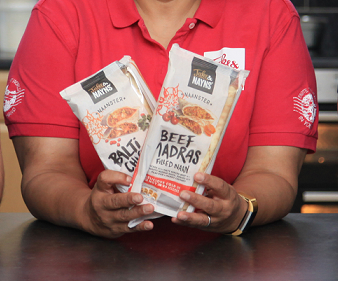 A food manufacturer has more than doubled its production capacity, positioning it for future expansion, with the help of a commercial mortgage from HSBC UK.
Having occupied a single manufacturing unit with a large courtyard and car park, the rapidly growing family-run food manufacturer, has purchased an additional 10,000 sq. ft of manufacturing space to increase its physical footprint by 200 per cent.
Food Attraction is run by brothers Jake and Naynesh Karia and is based in Leicester in the UK. Founded in 1999, the company recorded 57% year-on-year growth in 2019 and sold over 50,000 units each week through some of the nation's major retailers such as Sainsbury's, Co-op and WHSmith. The business now employs 105 people.
Over the next three years, the family business aims to recruit another 150 members of staff and increase turnover significantly.
Jake Karia, Managing Director at Food Attraction, said: "We're extremely proud of the fact that we've managed to retain the family feel of the business at the same time as experiencing huge growth. The additional manufacturing space will help us increase production capabilities and allow us to meet the rising demand for our products.
"To support the property purchase, so we turned to HSBC UK, where our Relationship Manager Chris Haslam catered to our needs with the commercial mortgage."
David Tomlinson, Area Director at HSBC UK East Midlands Business Banking, said: "The UK's food-to-go sector is rapidly growing, so it is a great time for Food Attraction and the Jake & Nayns' brand to expand. The new premises will provide plenty of room to fulfill their growth ambitions, with the aim of investing in the local community through the creation of up to 150 new jobs. The company has great plans for the future, and we wish them the very best."