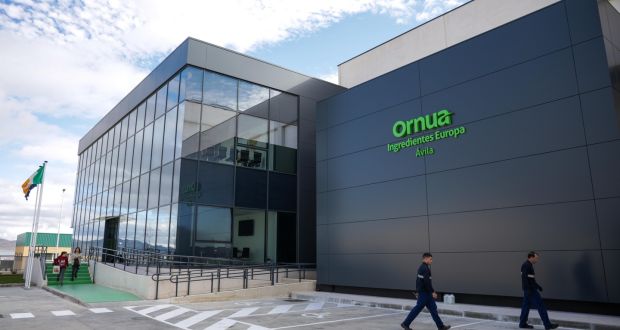 Ornua, Ireland's biggest exporter of dairy products, has officially opened a €30 million cheese production facility in Ávila, Spain.
The new facility replaces a former Ornua cheese manufacturing site which was destroyed in a fire two years ago.
The mozzarella and pizza cheese facility enhances Ornua's pizza cheese making capacity and capability. Currently, it supplies enough cheese for over 100 million pizzas each year.
The reopening of the Ávila facility also marked the creation of Ornua Ingredients Europe which brings Ornua's Spanish and UK Ingredients businesses together.
The new division, which provides cheese and dairy powder ingredients, supplies over 75,000-tonnes of added value ingredients to food manufacturing, QSR and pizza customers.
The Ávila site features a R&D Centre of Excellence with a pilot plant and innovation kitchen dedicated to developing the next generation of pizza cheese and cheese ingredients for the $130 billion global pizza market.
It also features innovative Individual Quick-Freezing capability, an in-line cooling system and the latest technology to produce pizza cheese ropes for the growing 'stuffed crust' sector of the market.
"This major investment will play a key role in enhancing our cheese ingredients capacity and capabilities," said John Jordan, Ornua CEO.
He added: "Our new Avila R&D Centre of Excellence becomes the 10th innovation centre in our international network, which will ensure that Ornua has the capability to support our customers at the forefront of the rapidly changing dairy ingredients market."