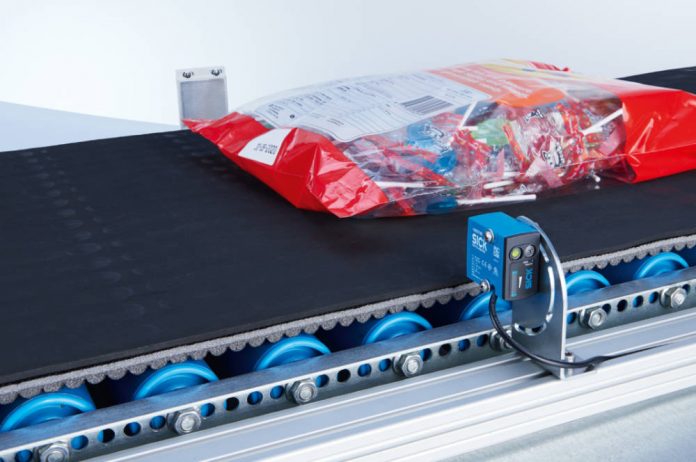 SICK has unveiled its next-generation family of smart photoelectric 2D light array sensors – the RAY10 and RAY26 – to detect difficult-to-see products moving on high-speed conveyors.
The new sensors create a wide 2D light band to reliably detect transparent or irregularly-shaped products such as glass bottles, or packaging with no clearly-defined leading edges, such as polybags containing fresh or frozen foodstuffs.
Even when products are randomly positioned on the conveyor belt, only a few millimetres high, unevenly-shaped, shiny, transparent, high-contrast, or varied in height or colour, the sensors deliver consistently reliable detection. They will also detect perforated objects, such as plastic totes, without danger of false tripping or the need to programme multiple switching operations.
Where complex configuration of multiple sensors, or costly light grids, might previously have been needed to obtain reliable results, the compact sensors achieve high levels of performance in a fraction of the space and set-up time.