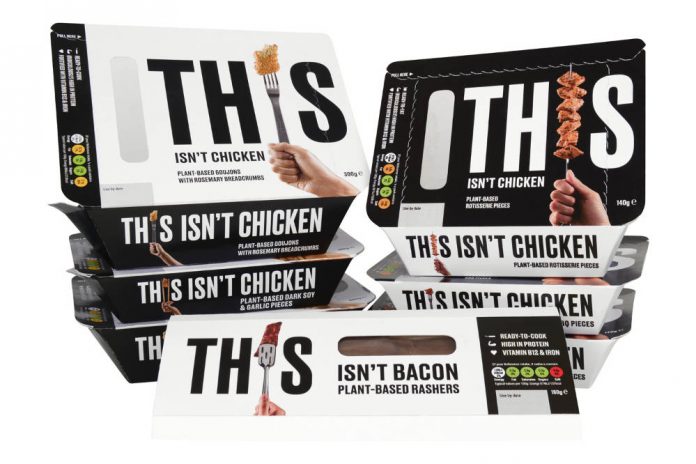 THIS, which claims to be the "most realistic" meat alternative company, has raised £4.7 million to scale up manufacturing capacity, make key hires and fund a new R&D centre.
The 'Seed Plus' investment was led by London-based fund Backed with contributions from capital firms Five Seasons Ventures, Idinvest Partners, Seedcamp and Manta Ray Ventures.
Since 2018, THIS has raised £5.6 million in total from 12 angel investors and the above funds. Following rapid growth, the company has emerged at the forefront of the meat-alternative market, which is the fastest-growing food category in the UK, worth over £400 million.
The company's range includes meat-alterative bacon rashers, flavoured chicken pieces and, most recently launched, chicken goujons. Products are listed in 1,200 outlets across the UK, as well as on the menu in Honest Burger and Chilango, among others as the continue to partner with retailers and restaurant groups.
The company claim that its pea and soy-based products are so realistic, it managed to convinve a 25 food critics and food bloggers they were eating real meat.
Andy Shovel, co-founder of THIS, said: "We've been able to leverage our strong first few months to obtain this fantastic investment from strong partners. It allows us to massively boost our manufacturing capacity and crucially – to create a formidable innovation engine within the company, by establishing an internal R&D centre."