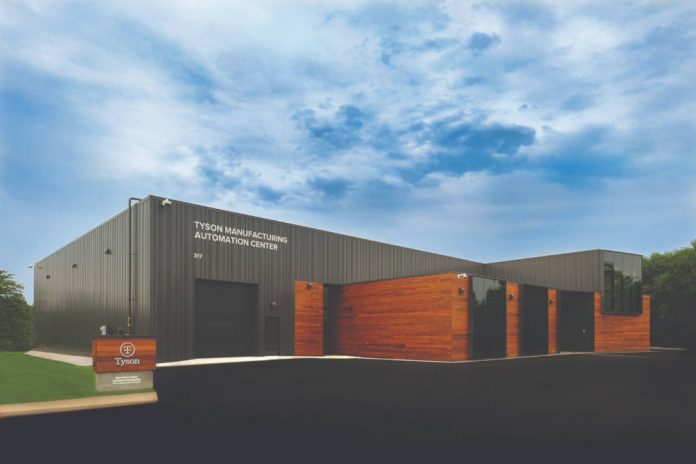 Tyson Foods has opened its new state-of-the-art facility aimed at developing more automation and robotics for its food production plants.
The Tyson Manufacturing Automation Centre (TMAC) in downtown Springdale provides space for the development of new manufacturing solutions and collaboration with the company's information technology team and equipment suppliers.
It will also serves as a location for team member training on new technology.
Noel White, President and CEO of Tyson Foods, said: "This facility represents our commitment to creating the next generation of manufacturing solutions through advanced automation, robotics and machine learning."
The two-story, 26,000-square-foot facility features four main areas: a machine vision technology lab, a lab that simulates a food production environment, training classrooms and space for team members to train in automation and robotics technology.
The day-to-say operations of TMAC will be handled by Doug Foreman, Director of Engineering at Tyson Foods.
"The key to TMAC's success will be the collaboration of world-class talent bringing expertise from all aspects of processing," Foreman said.
He will be assisted by Marty Linn, who spent 34 years at General Motors, 18 of those as the principal engineer of robotics and the manager of advanced automation.
"The creation of the Tyson Manufacturing Automation Centre is a key enabler for the company to collaborate and bridge the suppliers in the automation industry with their production facilities," said Jeff Burnstein, president of the Association for Advancing Automation.
To date, Tyson Foods has invested more than $215 million in automation and robotics over the last five years.