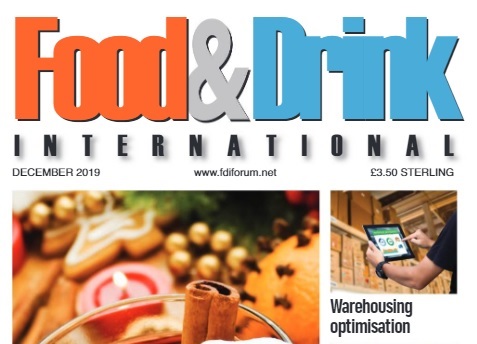 It's been another whirlwind year in the food and drink industry with the rise and rise of the meat-free movement, innovative products sporting CBD and insects hitting store shelves and even greater emphasis on food waste, consumer health and the environmental agenda.
All of this can be glimpsed in our most read articles, covering vegan product launches, sugar reduction and eco-friendly packaging.
The top ten most-read articles on the Food and Drink International website are:
Guinness launch limited-edition coffee for rugby fans
Guinness and Tiki Tonga, founded by current Saracens captain and former British and Irish Lions player, Brad Barritt, launched a limited-edition coffee in September.
Aldi launches own-brand bleeding vegan burger
Aldi, the rising star of Britain's supermarket circuit, launched a new plant-based burger which it says is the most "meat-like" vegan burger on the market, back in January.
Scientists find a way to reduce sugar in drinks
Research has shown that increasing the pH level of water could help tackle obesity and health problems caused by high sugar content in drinks.
Johnnie Walker launches new Game of Thrones whiskies
Back in August, Johnnie Walker announced it was launching two new limited-edition whiskies based on the hit HBO fantasy series, Game of Thrones.
IBM and McCormick developing food products with AI
Not content with securing the food supply chain with blockchain technology, IBM turned its attentions towards food product development in February.
Replace plastic pallet wrap with eco-friendly sugar cane bio film
In July, the team at Kite Packaging introduced a new machine bio film produced from sugar cane, the greenest material on the market.
The top ten food trends for 2020
Whole Foods Market revealed its top ten food trend predictions for 2020 with an emphasis on new flavours and products favouring health, experience and adventure.
Coca-Cola launches UK's 'scariest ever' Fanta
Fanta launched a new limited-edition spin on its blood orange flavour for the Halloween season.
Cocoa prices surging amid growing demand and climate change
The growing global demand for cocoa derivatives coupled with climate conditions threatening production in West Africa is pushing prices up with Beroe predicting the global cocoa market to reach $10 billion by 2026.
Coca-Cola launches Red Bull rival with inaugural energy drink
In April, the Coca-Cola Company rolled out its first energy drink in Europe, offering a challenger to Red Bull and Monster.