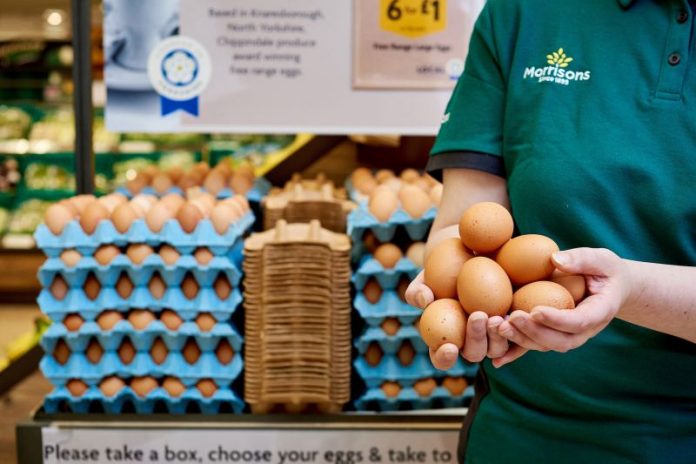 Morrisons has become the first major supermarket in the UK to move its entire egg offering to free-range.
The move comes five years earlier than the  2025 deadline the retailer committed to back in 2016 after doubling the number of free-range farmers that supply its egg packing business.
It is continuing to work towards making that all eggs used as ingredients in products are free-range by 2025.
Morrisons sells over 10 million eggs a week, with 2 million previously coming from caged hens. To try and made free-range eggs more affordable for consumers, it is lowering the price of a pack of six from 80p to 75p.
"From today, all our eggs will come from free-range hens that are able to roam freely outdoors – typically during daylight hours – and then return to nest boxes in the evening," said Morrisons Egg Buyer, Robert Hoffman.