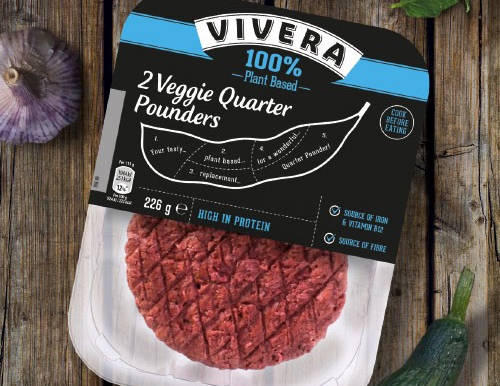 Vivera Foodgroup is committing to a meat-free future after offloading meat company Enkco and prioritising its remaining plant-based companies.
The Dutch food giant said that it has "strong ambitious" and is eyeing large-scale investments to expand the capacity and product range of its plant-based businesses – Vivera, Culifrost and Dutch Tofu Company.
Chilled and deep-frozen meat specialist, Enkco, was sold to Dutch Van Loon Group at the end of May 2019.
The group said the sale will enable it to focus on "the strong growth opportunities in the plant-based market in Europe".
Production capacity of Vivera's plant in the Netherlands will now be considerably expanded in the 3rd quarter of 2019.
"We are one of the first companies in the world's meat industry to say final goodbye to meat," said Willem van Weede, CEO of Vivera Foodgroup.
"From now on we only focus on plant-based foods which are really conquering the world. More and more consumers are discovering that plant-based products can be just as tasty as real meat and have many benefits for personal health, environmental impact and animal welfare.
"As a result of the sale of our meat activities we think we can boost even more Vivera's rapid international growth"