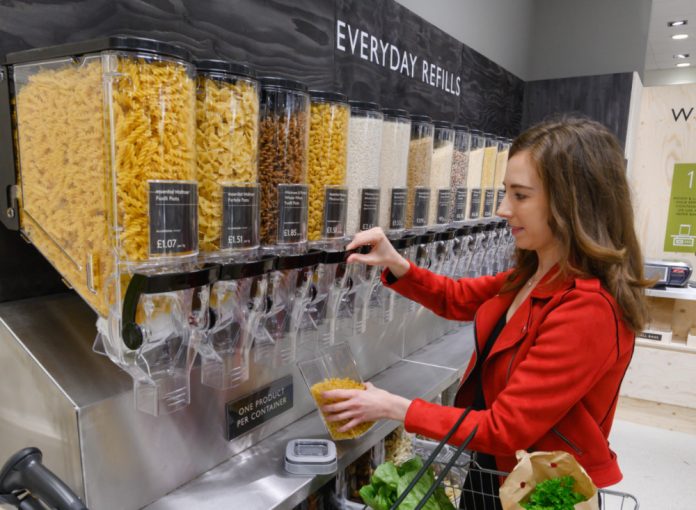 Supermarket chain Waitrose is trialling a new range of loose food products in a bid to curb the use of plastic packaging.
The trial includes dedicated refilling zones, including dispensers for "essential" items such as pasta rice, grains, couscous, lentils etc.
They'll also be what Waitrose claims is the UK's first "supermarket frozen 'pick and mix'" where packaging-free fruits will be available.
In another UK-first, the supermarket is allowing shoppers to borrow a box from store to shop and then take it hope before returning on their next visit.
160 different fruits and vegetables will be available loose while customers can grind their own coffee to take home in a reusable container.
Waitrose says the trial has the potential to "save thousands of tonnes of unnecessary plastic and packaging".
The test takes places at its Botley Road store in Oxford and is designed to help determine how customers might be prepared to shop differently in the future.
Branded 'Waitrose Unpacked', the trial will run for 11 weeks until 18 August.
Head of CSR for Waitrose & Partners, Tor Harris, said: "This test has huge potential to shape how people might shop with us in the future so it will be fascinating to see which concepts our customers have an appetite for.
"We know we're not perfect and have more to do, but we believe this is an innovative way to achieve something different."